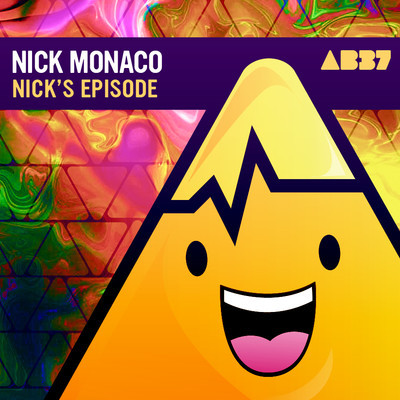 If you want to talk about young, up-and-coming DJ's, Nick Monaco is a great place to start.  Growing up in the Bay Area of Northern California, Nick spent most of his teenage years learning how to perfect the art of turntablism. His first gigs were local house parties, where he would discover his extraordinary talent for DJ'ing and to put it simply, making people dance. It was this talent that eventually found Mr. Monaco in the midst of an emerging San Francisco house scene. It wasn't long before he caught the interest of Dirtybird Records (home to Claude Von Stroke) resident Worthy. Subsequently, Monaco landed a recording contract with Worthy's very own label; Anabatic Records. Shortly thereafter, Monaco's first EP, entitled Side Show Tango, was released. Nick refers to his sound as "Hella Hyphy House" and Side Show Tango is a good representation of what that sounds like. Taking cues from the unique Bay Area Hyphy Movement, opening track "Amame" is a jittery mix of latin rhythms, reverberating sirens, and a Spanish vocal sample (Alas, I can't speak Spanish). The third and final track, "That's Oakland Baby" is Monaco's tribute to the gritty streets of the East Bay. Side Show Tango is an impressive debut from a strapping, young lad with a promising future in electronic music. But it doesn' t stop there. Earlier this year, Nick followed up his debut EP with the "Emailing Tijuana / Boom Soul – Single" released on the tiny Danish label Demento Mori. The single is a further development in Monaco's club-ready, house tunes; this time taking a more "tech-y" turn. The single includes remixes from label-mates Ardalan, Manare, Poupon, Meati & Meech, and Femme En Fourrure, making this a more multifarious release. However, it is on Nick's third release (second on Anabatic) that he really shines. "Nick's Episode" is just four songs, two original mixes from Monaco and two remixes, courtesy of Ardalan and Munnibrotherz. Although the 12 minute running time is not nearly long enough to satiate your dancing needs, it does give you enough time to realize that Mr. Nick Monaco is an outstanding DJ. Title track "Nick's Episode" builds beautifully into a reeling tech house anthem while "Together" hums and crunches around a looped vocal sample before it explodes into a creaky, pounding club banger. If you need further proof that "Nick's Episode" is brilliant, look no further than the Anabatic Records website, where you can find numerous words of praise from distinguished artists such as: Yolanda Be Cool, Claude VonStroke, Sinden, and countless others.  Presently, you can find Nick in Rome, possibly behind a turntable, spinning records, pumpin' out club jams and doing what he does best: making people dance.
Nick Monaco – Nick's Episode EP by anabaticrecords
Nick's Episode is available for purchase on:
You can follow Nick Monaco on:
Great job cuz!! I'm very proud of you!