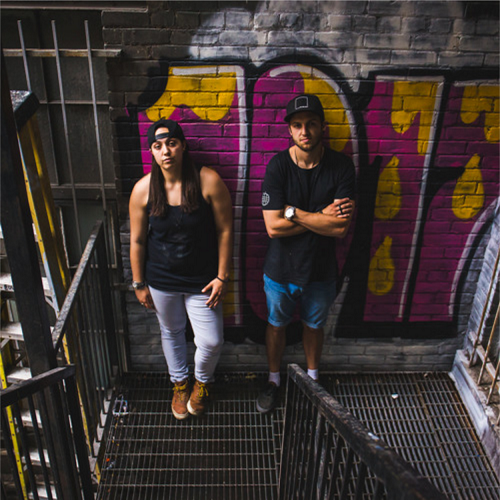 We want to capture that moment in time, that when you go home after the show, it's all you can tell your friends and talk about for the next week. That's what it's all about for us.

-Devin, on how City Kid Soul is more than just about the music
Toronto-based duo City Kid Soul (comprising of Emma Pace and Devin Rattie) show that they know how to drop a dirty beat with this new remix! They revamped their good friend Doug English's track, giving it a harder bassline, and some deep and groovy synths/scratches – along with a bit of a Tech twist, and some fancy cover art to boot.
City Kid Soul will be performing at 2 big upcoming events – Houseaddict's 12 year anniversary event this weekend, as well as supporting FUR COAT at CODA, in a month from now. In the meantime, jump on the free download!
If you dig this kind of sound, check out the LA-based record label Perfect Driver Music, for more music by Doug English and other artists along the house/tech vibe! They'll definitely have songs up your alley.
~Doug English~
~City Kid Soul~
Facebook | Twitter | SoundCloud
~Perfect Driver~
Facebook | Twitter | SoundCloud | Instagram