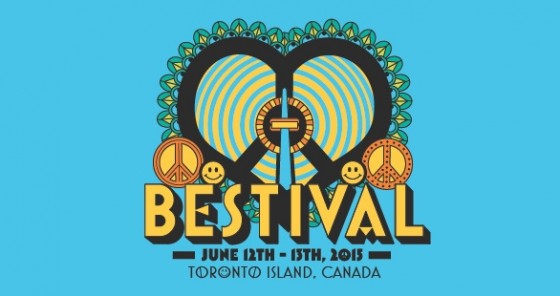 It's somewhere over twenty degrees, which is pretty much synonymous with Canadian Summer. Patios open! Citizens emerging from their caves, blinking, into the sun! Parkas enthusiastically thrown into snowblower blades! (Just kidding, it's hard to replace a good parka). It's about that time again to violently fling ourselves face-first into as many outdoor parties as we can thaw ourselves into.
This Friday, Toronto Island welcomes the North American premiere of Bestival with open arms. The twelve-year-old Bollywood-themed music festival is known for mixing up its programming, offering attendees new surprises for the senses at every turn.
We could talk about the awesome lineup, but why don't you just take a look and soak it all in for yourself?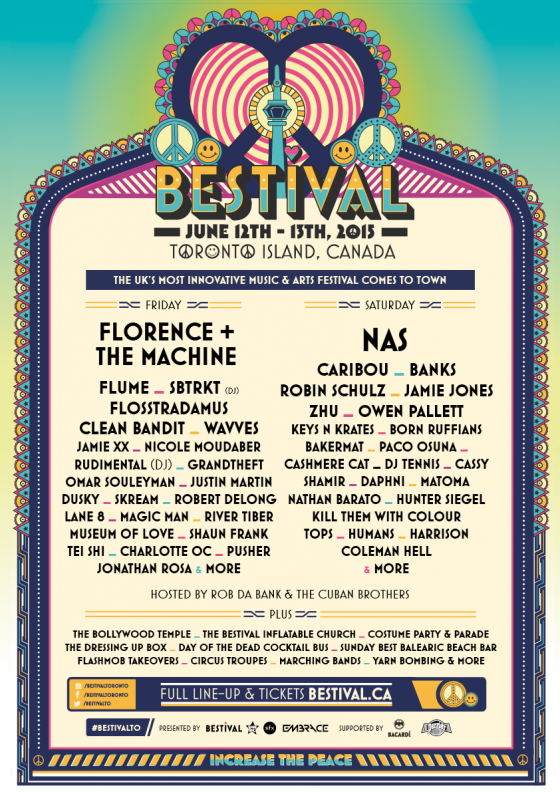 Personally? I'm looking forward to the goings-on during the festival itself. As a high fashion-themed festival, there's a real emphasis put on outfits that go beyond Coachella Couture. The costume parade is a come one, come all sort of deal that won't be missed. Catch me at the cocktail bus watching Acro Buddhas (do I know what they are? No! Do I want to see them anyway? Yes!). Maybe I'll participate in some good old fashioned afternoon knitting, followed up by a nightcap and beach meditation. It's refreshing to see a festival pay so much attention to their out-of-concert events; they keep the event unique, crowds talking, and audience participation high.
Bestival starts June 12 on Toronto Island, Tickets are available on the Bestival website.