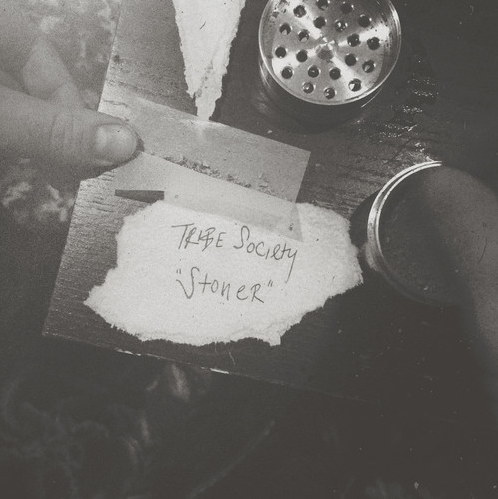 "With the world wrapped up in Trap fetish, we wanted to redress our favorite stoner anthem in a rock outfit," says Tribe Society, the Alternative Rock outfit newly signed to Lokal Legend. Lokal Legend made a name for themselves last year with Kiesza's smash hit "Hideaway," and recently with new signing Listenbee. This is their first foray out of Dance and into the Rock world.
"Meeting the band, I was blown away by their extraordinary musicianship both live and on tape. The upcoming mixtape, in its 31-minute gapless form, echoes 'Dark Side of the Moon' and fully unleashes their majestic sound," says Lokal Legend founder Rami Samir Afuni (who also produced "Hideaway").
Launching themselves with some familiar covers is a nice strategy, will get the audience accustomed to their sound. New music is on the way before they go on the road to debut the live show at SXSW. The band are keeping themselves anonymous for now, but the team behind them is already strong, with Island Records and Red Light Management already on board to support Lokal Legend. So keep an eye on them, the new music is sure to make an impact.
Also, check out Young Thug's original "Stoner."