So, if you didn't know… In addition to pumping out gritty electro tunes, Mord Fustang is a pretty big nerd on the side. Named after one of those shady "all da games in one" knockoff cartridges you used to find at your local flea market, his new album focuses on video games as a primary influence. Haven't touched a controller since your mom schooled you at Tetris in 1994? It's all good. From his gut-wrenching Milky Way sequel to a catchy collaboration with pop duo LIINKS, 9999 in 1 still caters to faithful followers with a heavy emphasis on dance-ability.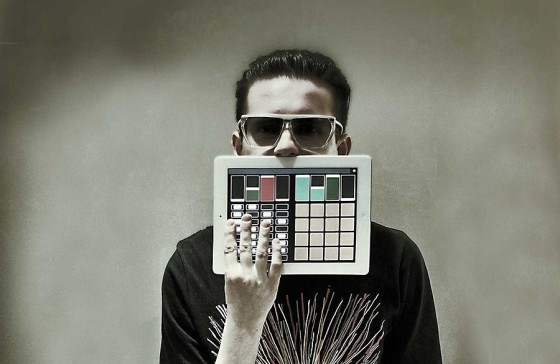 As a huge fan (and fellow nerd), I jumped at the chance to talk with Mord about the two most important things in life… music and video games. Let's get into it.
Was there any specific video game/soundtrack that contributed more than any other to the sound of 9999 in 1?
Chrono Trigger, Secret of Mana, and Final Fantasy.
We haven't seen much collaborative work from you in the past, how'd you hook up with LIINKS on "Pop"?
We've only been communicating through the internet. What a joyous era we live in!
Who's your guy in Smash Bros? (64 obviously)
Probably Fox, or Kirby. Or Luigi, I play as Luigi a lot.
Any plans for future gamer tattoos?
Yeah, definitely. It's an obsession, they say. I've been thinking about getting an 8-bit top hat or something like that, as a symbol of a magician.
"Elite Beat Agent" and a few others on the album could have easily passed as one of your older tunes and vice-versa. Would you say you always draw just as much influence from video games as you do from music?
I don't know. I've been trying to stay away from any kind of musical influences, including Beatport and other mainstream outlets. All of the inspiration does in fact come from video games.
What's the music scene like at home in Estonia? Any artists flying under the radar I should be aware of?
The music scene in Estonia isn't artist based. Most of the good stuff is being made by unknown dudes from unknown places. It's very indie, but very diverse. A lot of folk and rock festivals are being held and stuff like that, but nothing major in the "EDM" world. I can think of one small festival.
Who else are you listening to these days? Top 3.
Haywyre, Mr Oizo, Feed Me
Which gets you more excited… playing to an audience live or working out new material in the studio?
Playing out the music and seeing the reactions of fans is always the best time, and most def gets me the most excited. But I definitely enjoy spending time experimenting in the studio as well.
Lastly… was that you Teabagging me on Valhalla last week? Are you that guy?
I mean… The thing with doing weird things in video games is, if they're allowing you to do it, why not do it? At least once.
Well said. Like what you heard? Stream the full ten tracks here!
Mord Fustang on:
SoundCloud | Facebook | Twitter
– StatiK