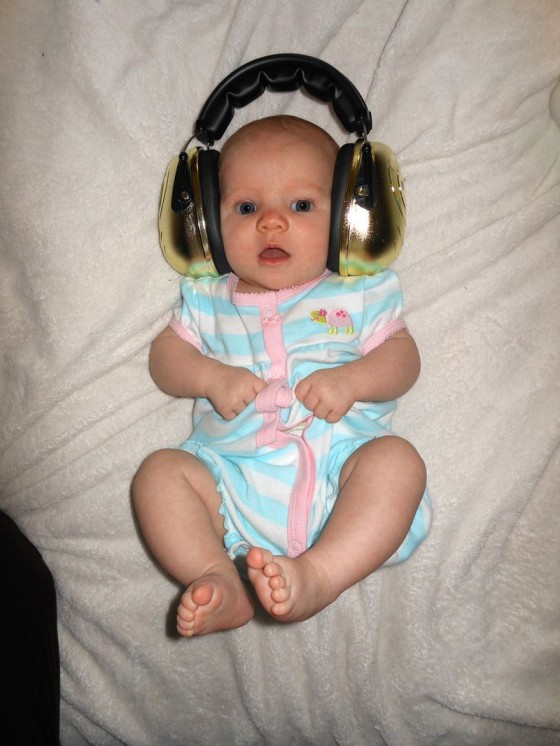 What baffles me most about festivals and shows these days is not the fact there are only one or two females playing (TOKiMONSTA I love you!). Nor is it the kids lining up for the sushi vendor in the middle of the woods at a three day festival.  It's the amount of people who either refuse to wear earplugs, don't know about their mystical properties or believe that it's an expense that's out of reach.
What use would all those tracks we post be if you couldn't hear those those bed squeaks or basslines? — Ear protection is something that I feel doesn't garner as much attention as it deserves. So, in observance of National Protect Your Hearing Month, I thought it was appropriate to share some of my experiences with using, or not using, ear protection at shows/concerts.
—-
I've personally used three different products and I want to share my super official ratings to those who are considering or even thinking about buying a pair.  After finding the perfect pair, you will feel better the next day, be able to hear your friends better at the show and overall have a more enjoyable experience.  Here's the quick rundown highlighting price, comfort, durability, effectiveness and style. (Last 4 will be scored on a 0-10 scale) 
1. Dubs   $25, Comfort: 8/10, Durability: N/A, Protection 9/10, Style 9/10.
These little guys fit snuggly in your ear and look pretty sick I might add.  After wearing these for an entire festival weekend, hopping and bouncing around, they never fell out once or needed a readjustment. 
2. Etymotic $12, Comfort 8/10, Durability: 8/10, Protection 9/10, Style 7/10
These were my earplugs of choice for SXSW 2014. I wore them for about 6 straight days as I meandered the streets of Austin. Seeing everyone from BADBADNOTGOOD to Henry Krinkle to the Soulection Showcase on the only Funktion One system in Austin. The only downside I observed is that they can become a bit lose after extended periods of time.
3. Earpeace $13, Comfort 7/10, Durability 8/10, Protection 8/10, Style 5/10
I've worn these to a few different shows, and while they are not my favorite compared to the two choices above, they do the job nicely and come in at a good price point.
Results:
For the overall cost of between 2-4 drinks while out at a show ear protection is not only manageable in my opinion but absolutely necessary. –Between these three choices you should be able to find the right pair that fits your needs, price point and aesthetic desires.  As always, happy music hunting and save those ears.
//RIVER