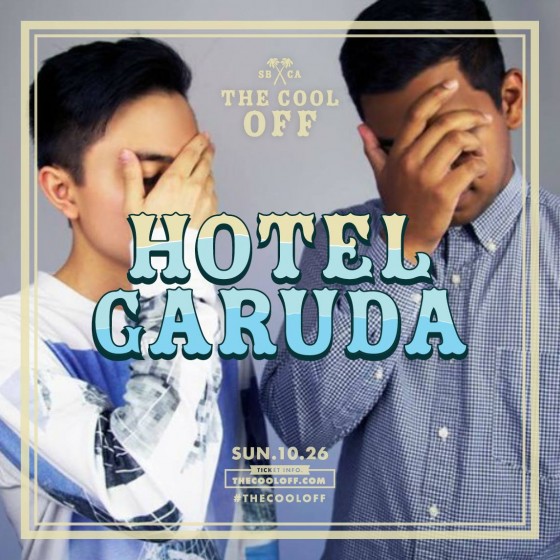 Hotel Garuda, made up of Manilla Killa and Candle Weather, and newly discovered Gryffin have teamed up to deliver a bouncy tropical house remix to the beautiful Banks single, Beggin for This.  Hotel Garuda have been on my radar for quite some time, consistently putting out emotionally driven tracks that make me warm and fuzzy inside.
I will be looking forward to hearing this track drop live at The Cool Off in Santa Barbara this Sunday. Hotel Garuda will be direct support for one of my favorites Giraffage and tropical house king, Thomas Jack.
Be sure to check out their upcoming stop in NYC for CMJ this week!  For more details, check here. 
Follow Hotel Garuda on:
Facebook | Twitter | Soundcloud
Follow Gryffin on:
Facebook | Twitter | Soundcloud
//Devin