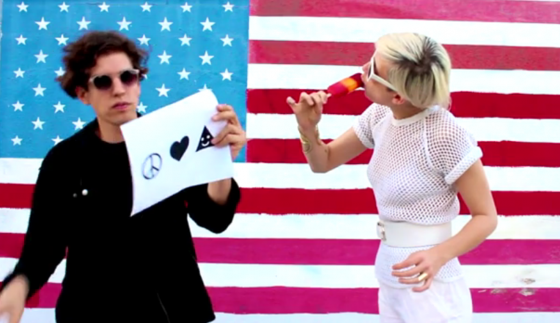 I've recently grown a passion for artists that bring a pop-synth sort of disposition to the table. And YACHT meets all the requirements for a disco-lovin' party appropriate for 2014. If you want a guaranteed fun night out, check out their upcoming tour here. And if in anyway are you still uncertain about purchasing a ticket, have a listen right now whilst reading the rest of this review.
Their new track Where Does This Disco? brings the works of what sounds like a cornucopia of Oliver, Chromeo and early Hot Chip. Good right?
Not only have they toured with LCD Soundsystem, the Yeah Yeah Yeahs, Hot Chip, Vampire Weekend and Chairlift (to name a few); but they also have caught my eye for another paramount reason. They realize that the setting and atmosphere of their performances is crucial to whether its a good show or an unforgettable show. These guys have played on boats, in caves, in bathrooms, in art galleries and museums, in rural China, and at the Hollywood Bowl! So why wouldn't you go see this duo?


 Check out YACHT on
Soundcloud | Facebook | Twitter