Finally!
Thirteen years have passed, there's been a blimp over London, and some obscure code on the deep web, but finally we have an Aphex Twin song. Minipops 67 [120.2] [source field mix],  has finially arrived.  Yeah the title might seem a tad strange, but what did you really expect from Aphex twin? Normalcy?  Let's just hope Aphex Twin continues releasing music in some timely manor, as in hopefully in the next decade.
Is Rock and Roll Dead?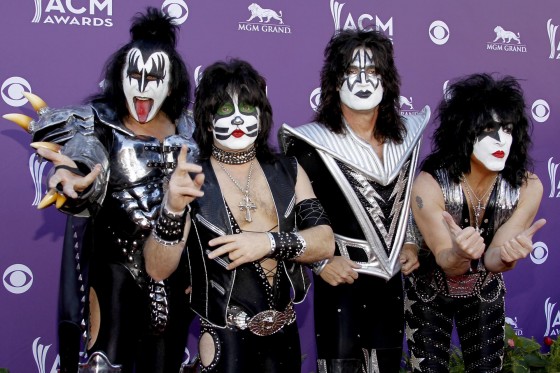 Your dads favorite music group, KISS, recently announced the death of rock and roll. Gene Simmons is quoted in Esquire with file sharing and lack of appreciation, along with a changing musical landscape as being the sole reasons for rock and roll's demise. Hold on, just because this guy is really popular right now, doesn't mean the entire degradation of a musical genre. Last time I checked, KISS were hair-metal on a good day, and usually antagonizing music played by 14 year-olds.  Genres go in and out of fashion, it happens.  In the early 2000's, everyone was listening to Linkin Park/NSYNC/shitfest and then people moved on to Usher and 50 cent. Sure, smoking a J and listening to II by Led Zeppelin might not be the epitome of cool anymore, but times change, and given the fashion trends of hipsters, who may all be dusting off copies of Dark Side of the Moon anytime now.
Apple discontinues ipod Classic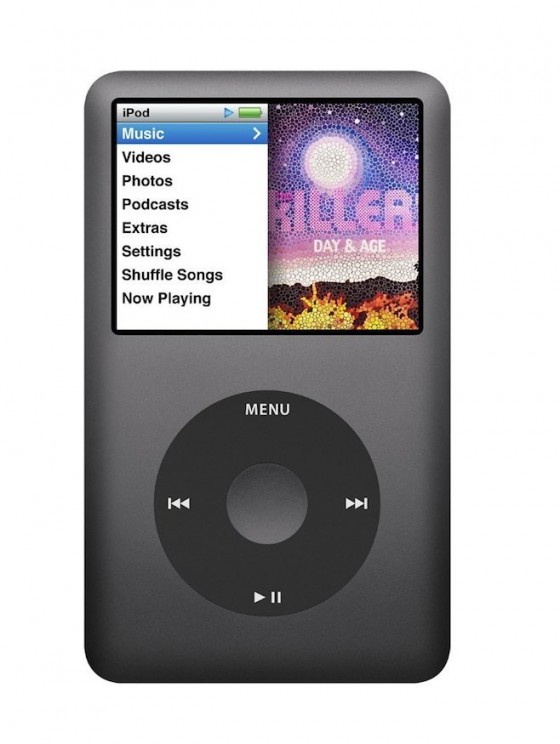 I had a personal attachment to my ipod classic, not only was it cool, but I was cool for the simple association of being with one. I head my head up high, my heart on my sleeve as Calvin Harris says, and would casually mention to my friends: "oh yes it does hold 30,000 songs, but I don't really use all of them…" I would often placidly say, guilty of my ability to hoard music on such high quantities. Fun fact: I would indeed reach the limit of thirty thousand, often by including the entire discography of prolific giants like Bach and Mozart, and then throwing in all of Pink Floyd for good measure. A premonition of things to come, I lost my ipod on a ill fated snowy day in september. But alas, I realized soon after, 30,000 songs is a bit redundant, even with self perceived astute knowledge of all things music. That being said, Apple's announcement today, was still an important day in MP3 history, at least for the gradual decline of the devices themselves.
Track(s) of the Week!
ODESZA is back! And as you can tell, I'm quite excited.  Grab the 13 tracks on Soundcloud. Personally, I'm a fan of the opener In Return, it sounds like a  a Bonobo track on ecstasy. Give it a listen! And always, see you next week.
Cheers,
Drew
PS_ feel free to shoot me an email, I'm always free for questions and wonderful complaints.