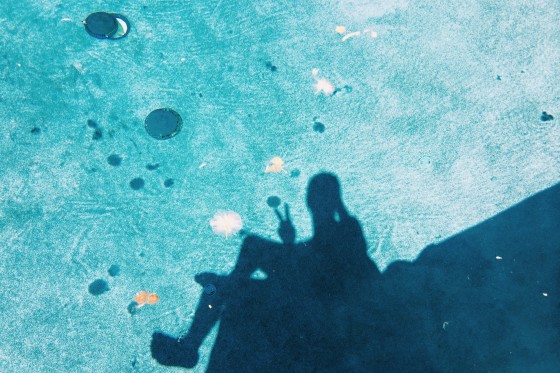 There has been A LOT of new, amazing music coming out this summer, and I've done a terrible job of covering it all for you guys. SO… I'm compiling a list of all the new albums, EPs and singles that I've been into lately.
Mimicking Birds — Eons (May 2014)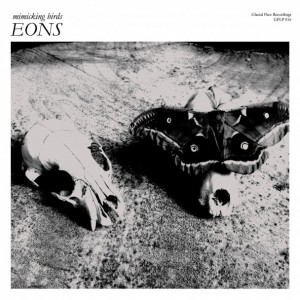 From the day I first heard Eons in June, I've been listening to it AT LEAST once day and am not yet tired of it. This is huge for me. I'll go as far as to say that Eons is one of my favourite albums of all time. You give this album a couple listens and try and tell me you don't love it.  Each song has an amazing atmosphere, and I really love the way frontman, Nate Lacy, emphasizes words to fit the melodies. I only discovered this after realizing I didn't actually know most of the lyrics because he elongates and condenses his syllables (listen to Owl Hoots) in a way I haven't heard before. I have real reverence for his songwriting after going through all the lyrics and realizing that the songs read like poems. There's something admirable to me about a song like Seeing Eye Dog, for instance, that is only six lines long, but beautifully spaced over almost four minutes.
Favourite Track(s): ALL THE SONGS (but probably Owl Hoots)
Sound Mirror / On an On — Syd Arthur (May 2014 / November 2013)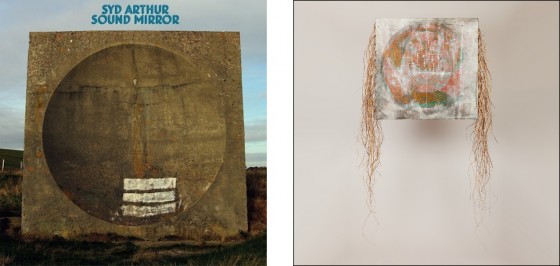 I don't remember exactly how I found this Canterbury quartet, but as soon as I downloaded their most recent album, Sound Mirror, I immediately went and got their debut album, On an On, as well. I've been enjoying both immensely for the past few months alongside Eons. The best way I can describe their sound is psychedelic prog rock with elements of folk and jazz.
Favourite Track(s): I honestly enjoy every song on both albums, but Garden of Time, Chariots, Dorothy and Paradise Lost are up at the top.
Hades — Hades (July 2014)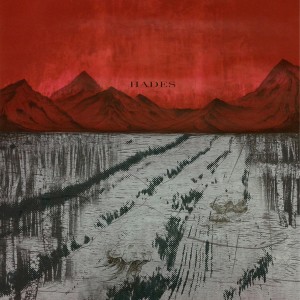 You never know when you're gonna find one of those hidden gems on Bandcamp, and that, my friends, is exactly what this EP is. As soon as the guitar riff on Coast Guard began I was intrigued, the drums came in and I was falling for Hades, and then the song takes a turn for the unexpected. They go fucking hard. And everything about it is perfect. This EP is hauntingly beautiful and I highly recommend giving it a full listen. You can support these guys by buying it here.
Favourite Track(s): Coast Guard  & Thomas Cooper

For You — Fyfe (July 2014)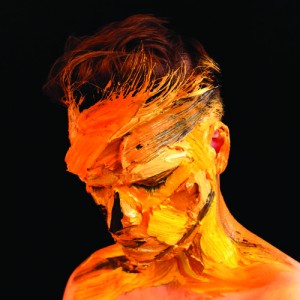 Fyfe first caught my attention back in January of last year for his single, Solace, a simple song with a catchy chorus. More than a year and a half later and he's back with a brand new… single. The equally catchy, For You, sort of follows the same formula as past releases, but I don't really have a problem with this to be honest. I just hope he's working on more material because I'm very interested to see what he could do with a full length.
Six Degrees (feat. Danny Brown) / Tone's Rap (Instrumental) – Ghostface Killah & BADBADNOTGOOD (June 2014)
My favourite Canadian jazz/hip-hop trio is back and they've teamed up with hip-hop legend Ghostface Killah and Danny Brown (meh). I love what BBNG did with this track. The bouncy guitar riff and drum line are very spy-esque, like someone tiptoeing through your house at night. Although I'm not a fan of Danny Brown, I have to admit his verse works well with this song. I especially like the contrast between his high-pitched (and usually annoying) voice and Ghostface Killah's lower tone. I didn't know this until I bought the single on iTunes, but there's another track as a B-side to this single called Tone's Rap, which you should DEFINITELY check out.
Now Or Never — Black Milk x BADBADNOTGOOD (August 2014)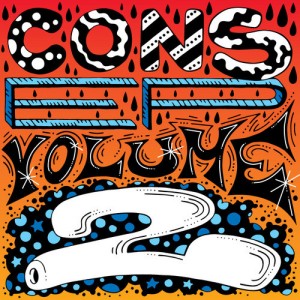 When BADBADNOTGOOD posted this new collaboration with Black Milk for Converse the other day, I was excited but hesitant. You all know how much I love BBNG, but Black Milk can be hit and miss for me. I loved No Poison No Paradise, but some of his more recent stuff didn't really do anything for me. This new track however, I'm really digging. It should be of no surprise that the production is amazing. Starting off like a windup children's toy that turns into this creepy synth riff that reminds me of something you'd hear in a carnival, then exploding with drums. For someone who primarily produces, Black Milk holds his own on this track, rapping with an edgy flow similar to that on Dismal. You can hear the rest of the Converse compilation—featuring artists like Flatbush Zombies, Trash Talk and Vince Staples—here.