Arcade Fire Cover the Beverly Hills Cop Theme song
Maybe you were too young for this movie when it came out, (I know I was) or maybe the combination of Eddie Murphy fighting bad guys was too much of a urge to resist. Either way, you've probably seen Beverly Hills Cops and you've most certainly know the theme song.  Arcade Fire covered this song on their Reflektor Tour, as they continue their ode to 80's pop culture, (when I saw them they played Huey Lewis and the News as they exited the stage).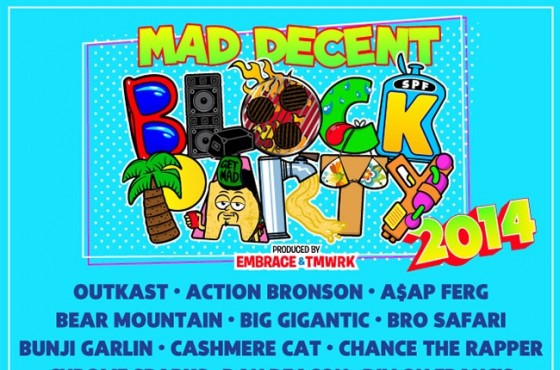 Craziness at Mad Decent's Block Tour
Sadly according to InsideNova  another person has died during Mad Decent's block tour, putting the toll to two. On top of this, Chance the Rapper is also out for several dates, due to exhaustion. However, Vic Mensa will be replacing him (yay!?).
Track of the Week
Ok, you got me. This didn't come out this week,or lets be honest, this month. However due to some clever wording on my part, it doesn't really have to. Vic Mensa is the kind of guy who did some emcee work,  produced some tracks, and then released a mixtape earlier this year, which then preceded to blow everyone away. Now, he's content to sit back and wait till his full length album comes out.  Down on my Luck is classic Chicago–a song filled with old school acid house vibes, and a contemporary  chitown flow that emphasizes cramming as many syllables together as the beat keeps pouring. Give it a listen.