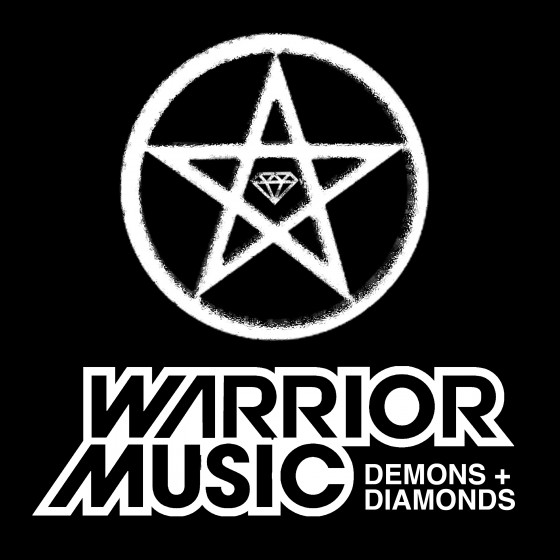 Warrior Music is yet another project set to blow up off the Bassmentality brand, the Toronto party founded by residents Zeds Dead and The Killabits.
No wonder; the guy has spent countless hours listening to the world's best dubstep acts do their thing, spun a number of Bassmentality parties himself, and has obviously been in the lab quite a bit lately too judging by the number of his own tracks in this Saturday's Mix.
WM has a nationwide tour on right now – if he's in your area, don't sleep!
Warrior Music on Soundcloud | Facebook
WM Demons + Diamonds Tour
[audio:Warrior Music – Demons and Diamonds Mix.mp3]
1. Nero- Angst
2. Warrior Music- Party Tricks (Original Mix)
3. Warrior Music- I'll Drink To That ft: Jo Thrillz (Original Mix)
4. Justice- We Are Your Friends (Extended Mix)
5. Noisia- Tommy's Theme (Original Mix)
6. Warrior Music- I Will Find You ft: Jena Munn (Original Mix)
7. Twinsen- The Empire
8. The Beatles- Eleanor Rigby (Warrior Music Remix)
9. Fragma- Toca's Miracle (Warrior Music Remix)
10. Freestylers- Cracks ft: Belle Humble (Ctrl Z Remix)
11. Udachi- JellyRoll
12. Warrior Music- Bloody Tears (Original Mix)
13. Warrior Music- Over the Top ft: Big Chips & Welldone (Original Mix)
14. Warrior Music- Guns of the Patriots (Original Mix)
15. 501- Black & Blue (Original Mix)
16. Current Value ft: Snow- Shy Flame (SPL Remix)
17. Nero- Doomsday
18. Phesta- Run You Down ft: Reija Lee
19. Deadmau5- Chops 'n' Mash (Docter Werewolf Edit)
20. Willow Smith- Whip My Hair (Crizzly Dubstep Remix)
21. Neonlight & Hedj- Hammerhead
22. Zeds Dead & The Killabits- Bassmentality (Figure Remix)
23. Neil Young- Old Man (Warrior Music Remix)