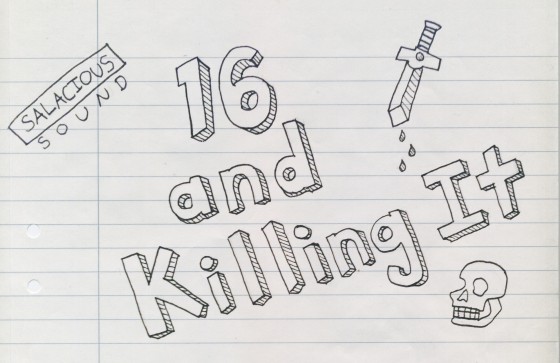 I'm sure you've heard the cliche that kids are the future. When it comes to these six producers however, that's a complete understatement. Normally you hear about older producers shaping the way for young guns. Not today, and definitely not with Brooks Brown, WRLD, Joe Lalich, Geotheory, LVX, and P A T H. Without further ado let's just get right into the music. It's what you came here for right?
The first prodigy we have on the list is Brooks Brown. You may remember Brooks from when we posted his Fancy remix. Around that time he released a remix of Sterling Reynold's Gardens. Somehow that didn't get the attention it deserved. With that said, the first track for you is Sterling Reynolds – Gardens (Brooks Brown Remix)!

Up next is a producer located out of the Netherlands. I had a quick moment to speak with WRLD, and he told me he started producing because of this video. I could see why that would inspire you to get into production, but his music is far too future to be compared to Windows XP or '98.

Joe Lalich is one of those producers you wonder, "why does he have such a small amount of followers and what planet is he from?!" Well I can answer both of those questions for you. Joe Lalich has been producing for four years— yes you read that right, since he was twelve. Over that time he has used a few different monikers and this project has only been around for a month. One of those aliases we dug up was Yung Aardvark. To answer the second question, he's not an alien. Joe Lalich may be out of Detroit, but his music is out of this world.

This next producer is Geotheory, and from what he's told me he is a bit fascinated with astronomy. For example one of his former aliases was Hyper Nova. He used to be extremely into video games, but he gave this up when he started producing. That shows true dedication, because at his age Halo was my life.

This young trap lord, LVX, will be playing festivals all over in no time. Not only does he run the trap under his solo project, but LVX is also one half of the duo NSTY. I normally don't even like trap in this style, yet somehow every time I hear a new LVX track I think otherwise.

Last but most definitely not least, is P A T H. Located in the middle of nowhere in Vermont, P A T H is creating music that you can't really pigeonhole to a specific genre. Some have tried to label him with a specific genre, but P A T H continues to defy all possibilities every release. This official remix of BLVTH's MONOLOGVE PART I may give you the chills, so brace yourself!