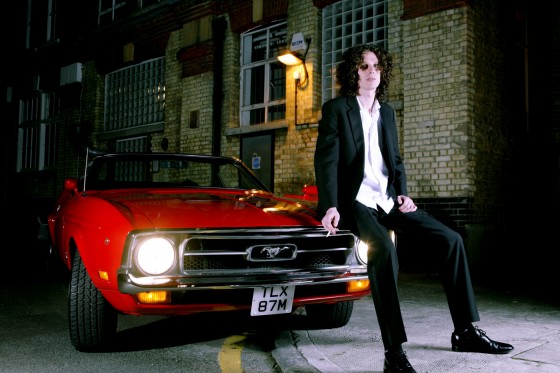 I can't contain my excitement. Never, the EP, is fantastic beginning to end. The production, as always, is spot on, and the remixes by Asa & Sorrow, and Icarus give the EP an unparalleled variety of genre. With, soulful R&B, a take on glitch-hop, drum & bass, and up-beat summer groove (that's a genre, right?), the EP is so diverse and so interesting.
Phonat's original Never is so smooth, soulful, methodical, and music to my ears. I love the way he mixes the acoustic elements and samples together seamlessly, because it makes the song sound that much more like the genre it's imitating. Secondly, the lyrics, though short and simple, are so damn powerful. On his Soundcloud, he writes, "Never is a song that I've been working on for very long time because it is very precious to me. It's about those meaningful and defining moments you've experienced that you're trying hard to recreate. The irrational and impossible desire of human beings to rewind as opposed to looking forward, which only produces nostalgia." If that isn't deep… I don't know what is.
Phase to Face, is likewise, music to my ears, but less smooth, soulful, or methodical. It's the classic futuristic sound present on his last EP, Identity Theft. It combines elements of so many genres, I don't know of a name for it… Regardless of it having a name, it's good. The intro's vocals are sliced and diced with dexterity, and the track lulls you into its beauty before turning around and hitting you with… the other stuff, which is equally interesting but oh so different. It's like eating sweet and sour anything. It starts you off with sweet, takes a turn, and then has a mixed aftertaste (sweet, sexy vocals, and the sub-bass all spliced perfectly). That's the best way I can describe it.
Now, the remixes on this EP, are both great in their own ways. They both a take a very different approach to Never, but they each have their own merits. Asa, fresh off of his collaboration with KOAN Sound, teams with Sorrow on their remix of Never, and in about 7 minutes, they take you through an exploration of different styles of drum & bass. It has a beautiful development, and has subtle reoccurring themes throughout, making it hard to pick up everything the first time. I especially the way the song comes back at around 3:30. It's masterfully done, and I can't recommend it enough.
Icarus takes a completely different spin on Never, giving a summer-pop feel to the soul. Equally beautiful, but very different. The duo takes a house-esque approach, taking the same piano/synth loop through the whole song, with a similar beat, but modifying small aspects as the song progresses. The breakdown in the middle of the song does well to interrupt the house feel, though, making the second half feel just as fresh as the first. It's amazing how easily the vocal molds into each style on the EP, and the variety of tracks in just a 4-song affair, is fantastic.

Phonat on:
Soundcloud | Twitter | Facebook
Asa on:
Soundcloud | Twitter | Facebook
Sorrow on:
Soundcloud | Twitter | Facebook
 Icarus on:
Soundcloud | Twitter | Facebook
I love it.
^Xaos