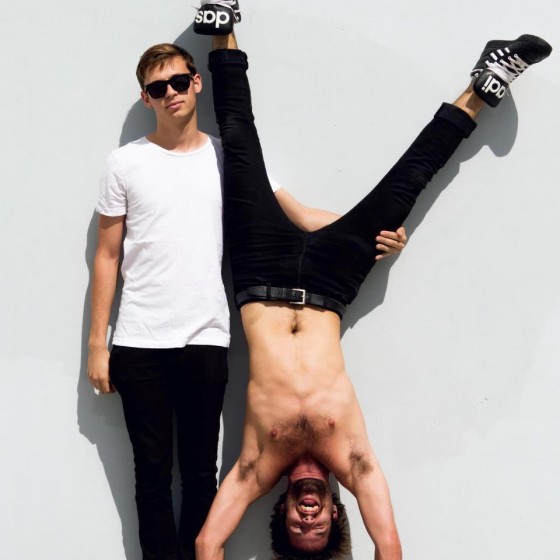 If you've ever noticed that I post a lot of music out of Australia, that's because that's where the hottest music out there is coming from right now. Leading the pack by miles are What So Not, and if the warm synths, characteristic percussion, and fizzing bass don't win you over, the heartwarming tale of the relationship between collaborators Flume and Emoh Instead. A truly sincere tune, and a fantastic indicator of just how strong their upcoming EP will be.
From What So Not:
"Three years ago, Harley & myself met in his bed room studio for the very first time. This track was actually an idea from that very session.
Today we find ourselves back at home, together, after many months on the road from our various projects. 
Our core focus to finalise our forthcoming Singles, it feels symbolic that three years on we find ourselves coming full circle to finish this same song we started that very first day.
We reflect on how much has changed & how much is still the same. From my 9-5 desk job to now writing music & DJing around the globe. From his bed room ambitions to being the forefront of dance music subculture. We're still two young dudes, that love the ocean, hanging with our friends in the city we've grown up in & hunting for things that inspire us.
This song is for all you lovely people that have made our dream a reality. 
Following us, supporting us, buying tickets to our shows & most importantly your thirst for something a little different"
What So Not on:
SoundCloud | Facebook | Twitter