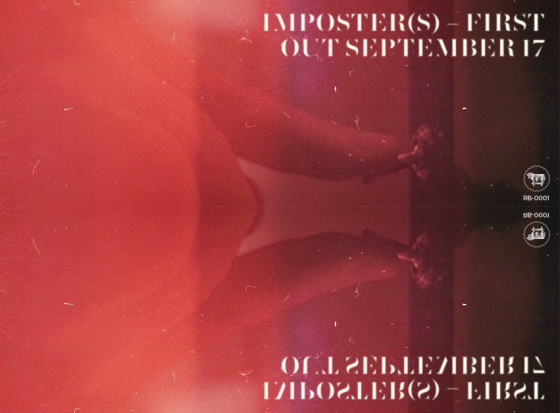 This aptly titled release from mysterious group Imposter(s) marks the start of a series of three releases of three tracks each from burgeoning Toronto indie-electronic label Rare Beef. "First" features the illusory duo blurring the lines between indie rock sensibilities and electronic music artistry. Imposter(s) is a duo comprised of ????? ????? and ????? ????????, joining together their rock backgrounds and avant-garde production to explore uncharted territory in the electronic music scene.
Believing in the rule of threes, the project will incrementally release three maxi-singles of three tracks each in both digital and physical formats, culminating in the final release of a 9-track album. "First" was be released on September 17th as a limited-time free download.
The music is breaking new ground and superbly represents the respective influences of the artists behind it in a fresh and exciting way. Not only have the creators of this project begun to erode the boundaries of the genres they allude to, but conversely the project has begun to shed the identities of its creators. This is no longer a work of art created by a sum of its parts, but rather a statement which challenges its origins. It is Imposter(s).
Download, enjoy, and keep an eye out for "Second" in November. In the meantime, catch their highly anticipated live performance at the label's Nuit Blanche event in Toronto this October 5th, hosted by Rare Beef, Day & Night, and Sapporo (RSVP here).