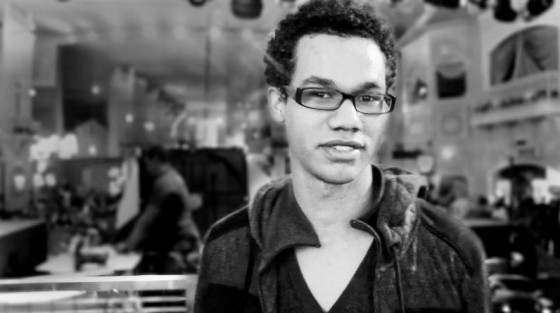 I recently sat down with one of my favorite underground electronic artists, Sentiflect. His name's Sebastian, he's from Houston and he's a man with a plan.
Always passionate about music, Sebastian grew up playing piano and composing classical pieces. As he got older he began listening to metalcore and playing small shows with his high school metal band. After high school, Sebastian attended Notre Dame to become a physicist. During his stay in university he became enthralled with producing,  finding it especially soothing during those long periods of stressful study. Music and producing eventually enveloped Sebastian's life. He quit school, saved up some cash and moved to Los Angeles, CA to dedicate himself to his Sentiflect project.
Now totally immersed in the lifestyle, Sebastian has been out pounding the pavement and in creating new tracks. Earlier this month Sentiflect released an awesome track titled, Fracture, (featured above) which demonstrates his signature mixing style that really makes him unique. Sebastian elaborates, "Im all about mixing different genres and feelings. Sometimes I want to be in the moment and rage, sometimes I want to write an intricate narrative, and I often try to make those two ideas coexist. I don't think I could escape that balance if I tried though, anything that I've made, even outside of music, has consistently maintained that ideology. With that said, I don't promise to always be an exclusive electro or dubstep producer, but EDM is where I will be for a while."
Please enjoy this brand new Sentiflect remix!!
Support independent music & Sentiflect on
Sentiflect.com  |    Facebook  |  SoundCloud  |  Twitter
//Yup