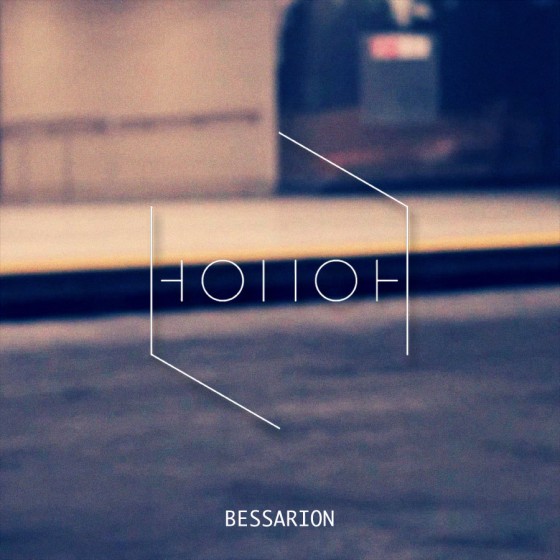 A mere 6 months after their debut EP (featured here on SalaciousSound), camera shy production duo HolloH are becoming one of the summer's most talked about acts. Their latest EP, Bessarion, shows that the hype surrounding these young producers is entirely justified. Released today on the Sincerious label, these 3 tracks proudly proclaim the duo's UK upbringing, with an unabashed love of the classic sounds of pirate radio garage, cheeky warehouse anthems and sexy, soulful house music produced with a skill that could make veteran producers green with envy.
The title cut, Bessarion, swings and shuffles it's way through an idyllic intro before dropping into an all out assault on your subwoofer. A thick, metallic bassline carries the groove over classic old-school drum work that's made this an addictive addiction to our summer playlist and a surefire crowd pleaser in any club. Middle cut "Foreign Waters" takes a step back, showing a more melodic, mature direction. Lush, delicate and expertly crafted, this UK Garage style tune is perfect for those after party make-ups and break-ups, with enough bass in it's belly to satisfy the low end junkies and an honesty in emotion lost in much of today's disposable dance music. Ending the EP is "Holy Ghost", a previously unknown tune we've heard being played out since earlier this year. Finally finding a home on this EP, the final cut is a hypnotic, bottom heavy bit of summer time house in the style of heavyweight labels Dirtybird or Moda Black, with an absolutely infectious melody you'll be humming for weeks to come.
With a flawless track record so far and upcoming music on some heavyweight labels, HolloH continue to impress and intrigue with their take on house and techno, and we're please to say we've been supportes from the start.
Get your copy of 'Bessarion' free from Sincerious for 30-Days (Or Pay What You Can) here.
Become a fan of HolloH on Facebook: http://facebook.com/hollohofficial
Follow HolloH on Soundcloud: http://soundcloud.com/ho11oh