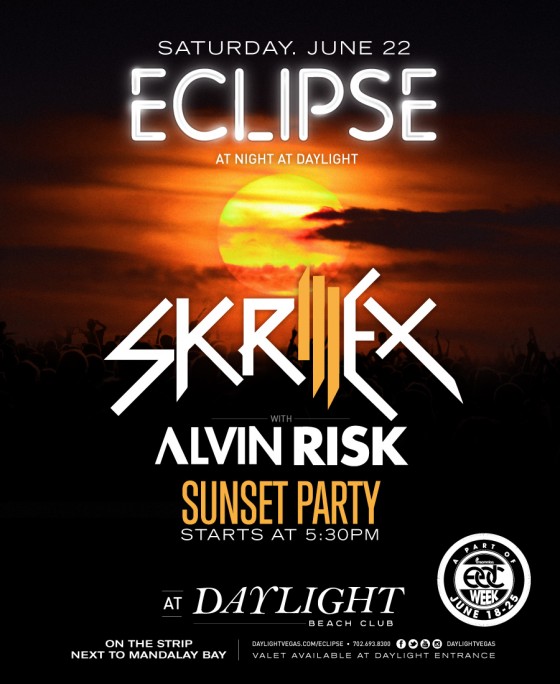 If you've been living under a rock for the past few weeks, it may have escaped your attention that Las Vegas has a venerable new mega-club: The Light Vegas. With an EDC week lineup featuring Nicky Romero, Alesso, Baauer, Zedd, and Alvin Risk to name a few, it isn't hard to see that Light is the new big kid on the block.
A little bit of info on Light for you:
1. Cirque Du Soleil run their production… Yes, that Cirque Du Soleil
2. They operate an outdoor beach club, Daylight, that dwarfs all others on the strip and operates both night and day
3. The photos from both Light and Daylight flat-out blew me away
As part of our ongoing commitment to bring you all the best of the best, we're giving away TWO TICKETS to Light's biggest EDC week event, SKRILLEX with Alvin Risk, Saturday, June 22nd. Just use our Rafflecopter widget and it'll randomly choose a winner at 9pm EST, Friday June 21st. Note: You MUST be 21+ to enter.
Daylight Vegas | Light Vegas | Their Website