As we approach what I like to call "peak festival," a breadth and population of North American music festivals with increasingly similar formats and lineups, it becomes more and more important to show support for those lovely events which offer a more complete package. Our Summer 2013 must attend finalists all made the cut because they go beyond predictable a-list bookings and offer experiences that are actually deserving of our hard-earned cash.
10. Shambhala – Salmo, British Columbia (August 7th – 12th)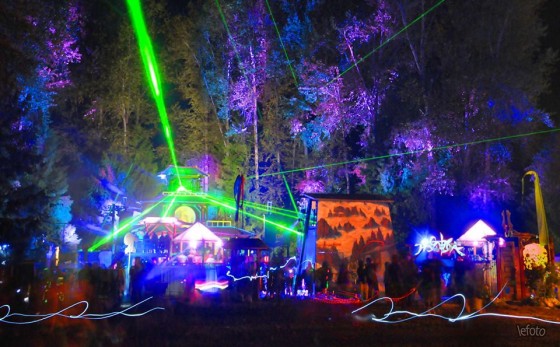 Why: Simply put, it's the only festival where people in head dresses or elephant costumes don't even almost stand out. Shambalah takes several thousand attendees and puts them in the middle of nowhere, then throws in psychadelics and excitedly watches what happens.
Anticipated Artists: UZ, Paper Diamond, The Funk Hunters, Kill Paris, Foreign Beggars, Smalltown DJs
Website | Lineup | Facebook | Buy Tickets
9. Electric Zoo – New York City, New York (August 30th – Sept 1st)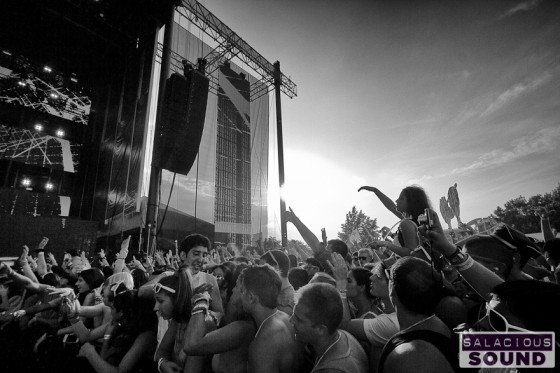 Why: I'm guessing you didn't read Cal's 2012 recap if you even have to ask why. The only reason Electric Zoo falls at #9 is because August 30th is so damn far away
Anticipated Artists: Sub Focus, Fedde Le Grande, Brodinski, Gesaffelstein, Boys Noize (live), Dog Blood
Website | Lineup | Facebook | Buy Tickets
8. Pitchfork Music Festival – Chicago, Illinois (July 19th – 21st)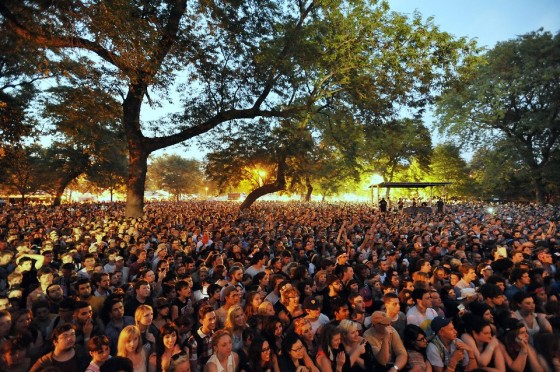 Why: Pitchfork continue to keep the essence of their festival's beginnings alive while maintaining a currency in their bookings that remains free from the influence of agencies attemting to book their full rosters.
Anticipated Artists: Solange, Toro Y Moi, Lil B, Rustie, TNGHT
Website | Lineup | Facebook | Buy Tickets
7. Osheaga – Montreal, Quebec (August 2nd – 4th)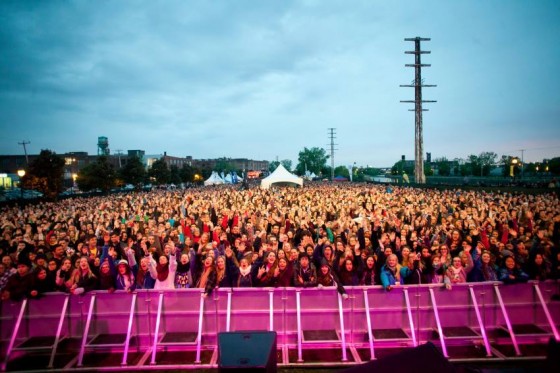 Why: Your ultimate electronic music-meets-everything else experience, Osheaga is also held in Canada's most vibrant city, belle Montreal
Anticipated Artists: Frank Ocean, Kendrick Lamar,  Beach House, Alt-J, C2C, Bonobo, Azari & III
Website | Lineup | Facebook | Buy Tickets
6. Badlands Music Festival – Calgary, Alberta (July 5th – 7th)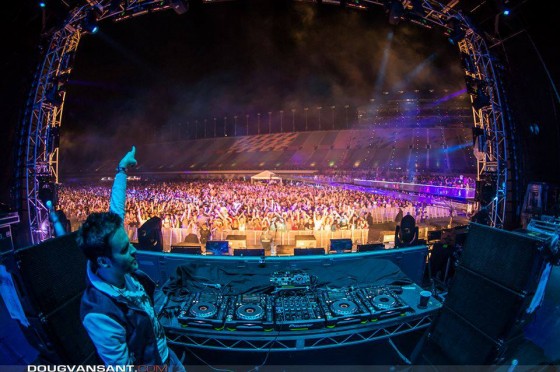 Why: Besides the PK Sound and Star Show Industries light and sound rigs, Badlands overlaps with the Calgary Stampede
Anticipated Artists: Afrojack, Adventure Club, Tiga, The M Machine
Website | Lineup | Facebook | Buy Tickets
5. Electric Forest – Rothbury, Michigan (June 27th – 30th)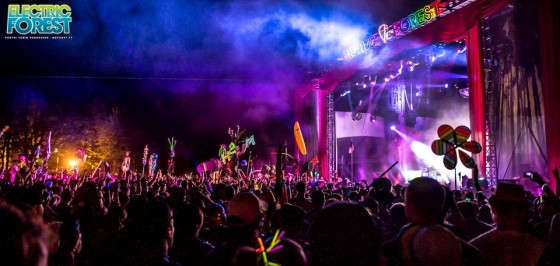 Why: Festival features that go well beyond the music, giving back to their community, environmental impact reduction
Anticipated Acts: Baauer, A-Trak, Empire of the Sun, Oliver, Ryan Hemsworth, A Tribe Called Red
Website | Lineup | Facebook | Buy Tickets
4. Mad Decent Block Party – Various Cities (Summer Throughout)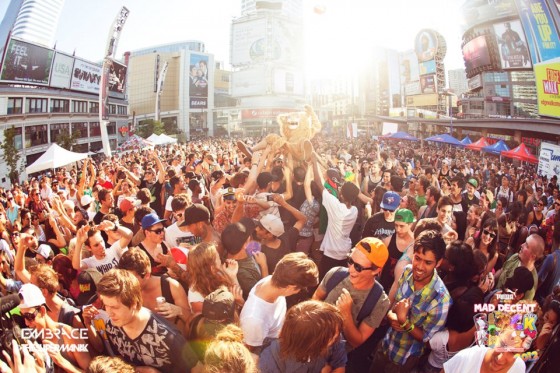 Why: Mad Decent Block Parties are something rare – a non-commercial, entirely-urban party experience that's true to its record label's roots
Anticipated Artists: Action Bronson, Torro Torro, Djemba Djemba, Jahan Lennon, SBTRKT, Skream, THUGLI
Website | Lineup | Facebook | Buy Tickets
3. Lightning In A Bottle – Temecula, California (July 11th – 15th)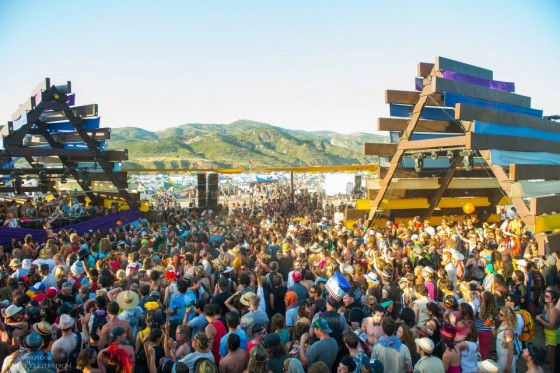 Why: Incredible art showcases, interactive areas, stage design, location, and an experience-first approach
Anticipated Acts: Nicolas Jaar, Kastle, Acid Pauli, Purity Ring, Rusko, Blackbird Blackbird
Website | Lineup | Facebook| Buy Tickets
2. EDC Las Vegas – Las Vegas, Nevada (June 21st – 23rd)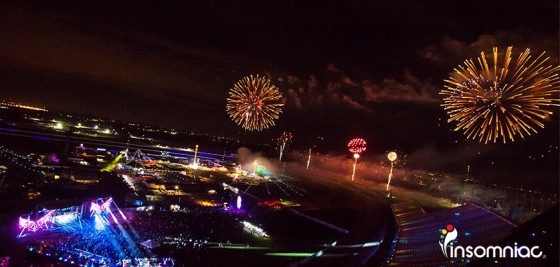 Why: This is it, the big daddy of all music festivals. It's in a league of its own and is something that every music lover needs to attend at least once, no matter where they live.
Anticipated Artists: Too many to list
Website | Lineup | Facebook | Buy Tickets (sold out)
1. HARD Summer – Los Angeles, California (August 3rd & 4th)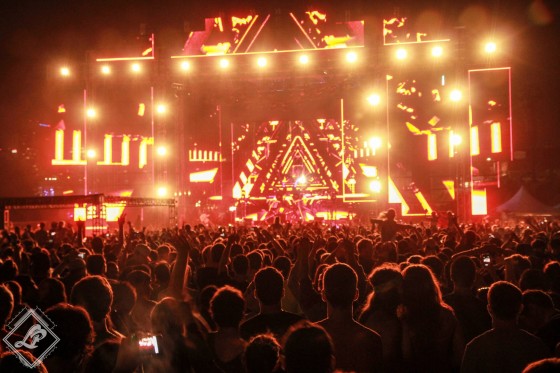 Why: For such an iconic electronic music festival, nothing (and I mean nothing) screams rock and roll like HARD Summer.
Anticipated Artists:   Crystal Castles, Justice,   Duck Sauce, Flying Lotus, Disclosure, TNGHT, SBTRKT
Website | Lineup | Facebook | Buy Tickets