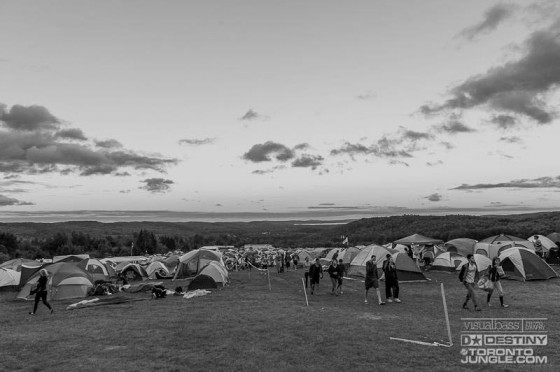 Earlier today, Destiny Events announced that this year's World Electronic Music Festival will no longer be happening. Not only will WEMF 2013 be cancelled, but the event itself, one of the longest running dance music festivals in Canada, will be "put on hiatus".
Destiny (along with partners Embrace and Electronic Nation) offered an apology, as well as a brief explanation through their social media pages:
"It is with a heavy heart that after 17 years of great memories and hard work, WEMF will officially be put back on hiatus from this point forward.
To say that the decision was difficult to make is an understatement. WEMF was the first multi-day outdoor EDM festival in Canada and it was the longest running event of its kind in North America. Many people poured their heart and soul into it for many years but unfortunately the economics no longer make sense and we have no choice but to focus our energy on other projects." 
Find more details on Destiny's Facebook page.
To their credit, Destiny has offered discounted tickets to Toronto's two day Digital Dreams festival on Canada Day weekend (June 29 & 30) to all those affected by the cancellation. Special pre-sale tickets to a 4 hour set from Andy C at Koolhaus in August will also be made available as a consolation.
As a ticket holder myself, I can sympathize with all those who have planned their summer around this formerly glorious weekend in August, and I wish you the best of luck in your hunt for a suitable replacement festival… I'll most likely see you there!
– StatiK