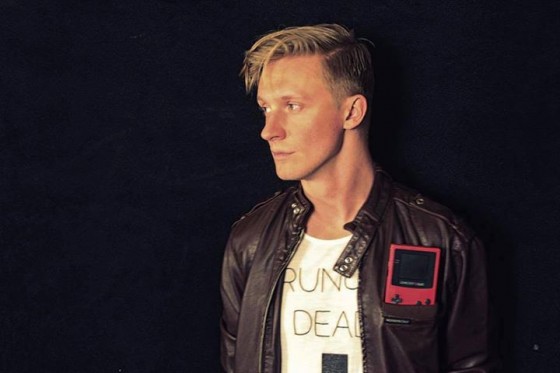 There are very few things that I truly love in the world, and one of them is most certainly the combination of disco with EDM, and Clinton VanSciver is a master of the art! The title track, Indie Anna Jones (oh, so clever!) is just classic Clinton. Similar to his remix of Armin Van Buuren's Waiting for the Night, it has sweet synths, salacious singing, and best of all, you'll feel as ecstatic as the rainbow sponge lady and her wiggles.
The next track, Disappear Here, is another foot-tapper, and the following two tracks make for very enjoyable listening. Streetlights has gorgeous vocals (they actually make sense, unlike most EDM lyrics) and Finding Other Doors evolves into a snazzy, – dare I say it – trap-infused disco-electro house-conglomeration which is definitely worth a listen!
Clinton VanSciver and all his Gameboy-clad glory on:
SoundCloud | Facebook | Twitter
Reporting to you live, from Switzerland!
^Xaos