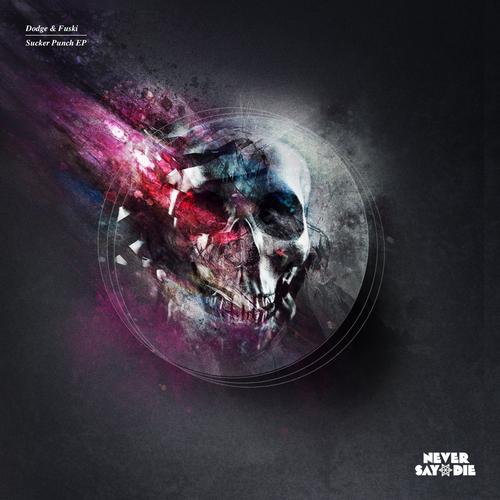 For the last three years this Bristol duo have been turning out excellent EP after excellent EP, this being their fifth and fourth respectively on prolific label, NeverSayDie. While in the past I've never really been a fan of these two, this EP however is fantastic. Being only three tracks long you can really tell they took their time to polish these tunes. Their last EP showed them dabbing in DnB and Glitch but this time they stick to their roots and have produced three dubstep bangers. There's been a lot of hype surrounding this release and fans should pleased.
The EP kicks off with Sucker Punch and instantly you're drawn in by it's energy. The intro is short and it instantly throws you into the first drop. Sucker Punch is an intense way to start an EP. Up next is Never Let Me Go, my personal favorite on this release. Never Let Me Go starts off slow and builds into a glitched out drop. The vocal sample in between drops keeps you engaged till the end. The last track, Substance Abuse, sounds like classic Dodge & Fuski! They throw in a clip from a documentary that is sure to make you laugh.
I like this direction Dodge & Fuski are heading! I enjoyed all three tracks and if you like them on Facebook they are giving away a free single titled Fuck Dubstep. The future looks busy for them, they plan on launching their own label, Disciple Records, sometime this summer. Also, if you didnt know they have a tutorial series on YouTube for aspiring producers. I have nothing but respect for these two and I hope to hear more from them soon!
Dodge & Fuski On:
Facebook | YouTube | SoundCloud
-Filippo