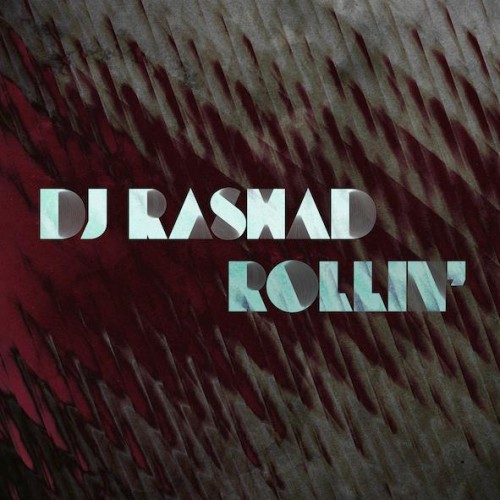 In 1952, the 22-year old Chicago bluesman and Muddy Waters bandmember Little Walter recorded a 3-minute long harmonica instrumental entitled "Juke." The song hit #1 on the Billboard R&B charts just weeks after its release, marking the beginning of Little Walter's  successful solo career. Now, fast forward 50 years and the word 'juke' still carries great significance in the Chicago music scene, although it has little to do with harmonicas. Anyone familiar with house music will tell you that it originated in Chicago. Labels such as 'vogue house', 'ghetto house', 'booty house' and yes, juke house emerged out of the rich Chicago dance music scene around the late 80's and continuing onto the early aughts.
Although DJ Rashad's music bears little resemblance to Little Walter's or Muddy Waters ', I can't seem to shake the idea that he and his TEKLIFE crew are following in the footsteps of the aforementioned blues pioneers. I mean, there certainly seems to be a curious parallel between the 1950's Chicago blues movement and today's burgeoning Chicago juke house/footwork scene.  With the success of last year's "TEKLIFE Vol. 1: Welcome to the Chi" compilation and now, the influential UK-based label Hyperdub's release of Rashad's "Rollin' EP", it seems that Chicago footwork has moved on from underground dance circles towards a wider audience. In some ways, this mirrors the breakthrough of Chicago blues into mass consciousness during the 1950's and 60's, due in large part to the success of The Rolling Stones and their work with Muddy Waters. 
The latest EP from DJ Rashad may not stand on such a grandiose level as that of The Stones but it certainly occupies an important place in dance music today. The fact that Hyperdub (home to Burial) is releasing "Rollin'" indicates that footwork is on the rise with DJ Rashad leading the way. His work on the "Rollin" EP is highly innovative, unique and undoubtedly an improvement on his earlier work. Tracks like "Rollin" and "Broken Hearted (with DJ Spinn)" integrate enrapturing soul vocal loops that accent the stuttering juke percussion patterns impeccably. However, the real standout is second track "Let It Go", an astounding jungle-esque masterpiece that soothes and energizes simultaneously.
What really sets this EP apart from DJ Rashad and TEKLIFE's earlier work is an adaptation of the UK bass/club music stylings that characterize Hyperdub's back catalogue. That being said, DJ Rashad maintains the gritty, pointed quality of traditional footwork. The EP, although only 4 tracks long, is in my view, a landmark release for footwork and Chicago's vibrant music history. From harmonicas to drum-machines, Chicago's musical landscape has come along way in the past 60 years, but aside from the technological and temporal separation, DJ Rashad and Little Walter are very much akin.
Purchase the 'Rollin' EP from the following outlets:
//totem.