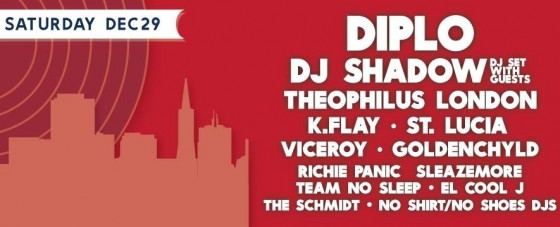 Last week I went over my favourite tracks from WinterSalt Festival's Day 1 artists, now this week is all about that new new. I'm talking about Day 2.
1. Diplo
2. DJ Shadow
3. Theophilus London
4. Viceroy
5. Goldenchyld
<Goldenchyld doesn't have SoundCloud, but check out his mixes here>
6. K.Flay
7. St. Lucia
8. Richie Panic
9. Sleazemore
10. Team No Sleep
11. No Shirt/No Shoes DJs
For more info on WinterSalt Festival, check out my earlier post.
Wintersalt SF on:
Their Website | Facebook | Twitter | Instagram