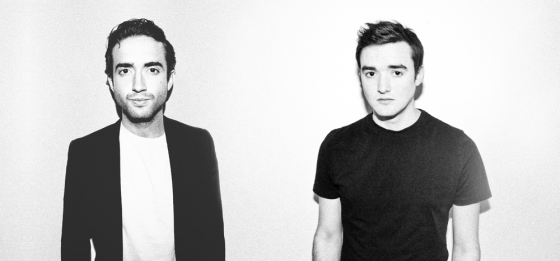 Montreal electronic act Love thy Brother are huge fans of Birmingham rockers Swim Deep. Ever since the English quartets ode to Warpaint's Jenny Lee Lindberg earlier this year in the form of 'King City' Love Thy Brother felt a kindred spirit — having themselves created critically acclaimed remixes of their favourite female vocalist crushes, including Lana Del Rey, Metric and their hypem #1 remix of Daughter's Youth.
When Honey dropped, the brothers got in contact with the band about working on a remix of the track and today we're excited to debut the official remix.
Love Thy Brother leaves the upbeat dreamy quality of the hard to pin down rock outfit's sound but takes lead singer Austin William's unique voice down a harder more intense path. The song draws inspiration from a who's who of the brothers' favourite electronic artists: Growling Daft Punk basslines lay the foundation for intense MSTRKRFT arpeggios, dreamy Fred Falke leads, and Love Thy Brother's own use of lush orchestration. Live guitar is thrown into the mix for intense 80s rock flourishes and a massive self-indulgent solo. The brothers combine 20 years of their favourite electronic elements with the dreamy-pop of their favourite new rock band to create something that transcends the passing fads of today's electronic music.
Download Love Thy Brother's remix of Honey from their Facebook fan page.