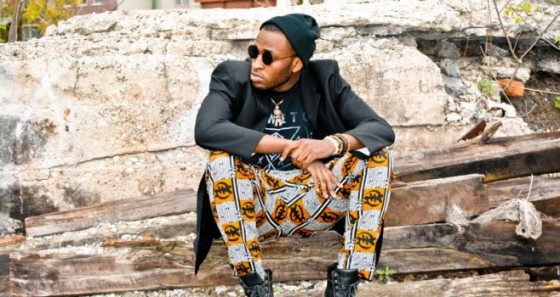 James King, also known as The GTW is one half of the dynamic duo, which brought us the impressive 4814 EP tape two months ago. This stunning 4 track EP featured some fantastic R&B style vocals and a spectacular sensual flow from the young Chicago rapper, this accompanied by Eddie Yang (Benfang) who's sleek production brought groove and ambiance to the EP. These two created the perfect recipe for an innovative and unique project, which gained much praise in the blogosphere.Salacious Sound got a chance to talk to the Young rappers whose swagger is just as impressive as his flow.
The 4814 EP is available for stream and download on The GTW's soundcloud.

Being a Chicago native, how do you feel about everything that's been going on in the Chicago music scene?
I feel that like it's really bubbling, everything that was once separate is merging into a sort of melting pot. North is meeting south, urban is meeting electronic, the different lanes are collaborating and excelling.
You're of Nigerian decent; did you grow up listening to a lot of Nigerian music?
Yeah, all Nigerian parents play Nigerian music for their kids. I listened to some afro-beat, Lucky Dube, Prince Nico, and Nigerian gospel before church.
What are you listening to right now?
I'm listening to a lot of up and coming DJs. Ghost Town DJs, 12 Inches of Pleasure, Nguzunguzu, and a mix of house and Y2K pop like J-Lo.
You're latest project with Bengfang was brilliant tell us a bit about the 4814 EP
It was a mix of everything, I'm of Nigerian background and Bengfang is of Asian background, It's Glo-Fi, we even featured some tribal drums. It was influenced by soul, trap, and house. I enjoyed singing and I'm used to rapping on house so we went with a down tempo vibe.
Do you find it easier to rap on house tracks?
Yeah, rapping on house gives you a chance to say fewer words that have more of an impact. Up-tempo rap is easier to rap, but it also makes you feel like you have to rap faster. Bengfang made it easy because he would make choruses, like in "cravings" up-tempo. Rapping on down tempo gives you a chance to make things more listenable, and also shows you can draw influence from different genres.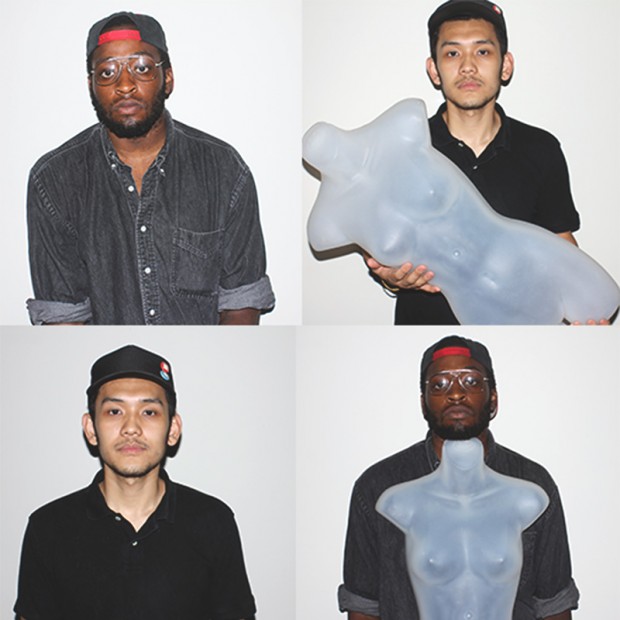 How did you and Bengfang get to collaborating?
We met at Columbia College where Bengfang went to school, I didn't go there I just used to hang around there. We had known each other for 3 years, went to the same parties, I through a lot of parties and Bengfang was Djing. I remember Bengfang played this one beat that was very memorable and we decided to collaborate since then and started working together in February of 2011.
Recently there have been a lot of unorthodox collaborations between big artists and relatively unknown artists, which ones are you favourite?
Diplo and Big Frida, that whole south side drill, amazing for Diplo to adapt to that New Orleans feel. Lil B and Chief Keef and Rihanna and A$ap Rocky was also great collaborations. It seems Kanye and Diplo really known where to go when it comes to finding the new thing and who to collaborate with. I feel commercial artists want to connect with independent and that's really just great.
How would you describe your live show?
I like to cater to the situation and really just remain myself, especially when I'm playing shows with other artists. I like to keep the tempo up and have some crowd participation, but if a show gives out a chill vibe I will work with more vocals. During solo shows I like to mess about with my vocal machines. I want to make a connection with the crowd, I identify with who the audience is and I like to keep things energetic and interactive.
What is your plan for "The GTW"?
I plan to tour a lot more, I think of my self as a brand and I want people to identify with me and the music I create. I also want to make people feel good and have an overall good experience when listening. I don't want to be just another buzz band.
Not only do you have an impressive flow, but you also have the swagger to match. Tell us a bit about your style muses and inspiration.
Music emulates my style, it's sort of soft, grungy, and cultural. Its inspired by the 80's, Kurt Combaine, and Y2K fashion. I make my own patterns out of West African textiles and also make my own pants.  I like to mix old, new, and culture. I also really enjoy Die Antwoord style, it's very futuristic yet retro.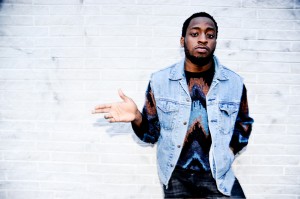 We've heard that you're quite infatuated with Alexa Chung, if you could take her out on a date in Chicago where would you take her? 
Alexa Chung is my TV crush; I use to watch her show on MTV. If I could take her out, I would take her somewhere real down to earth. There is this traditional Chicago late nightspot; It's out door and sort of like a landmark and they sell traditional Chicago style hotdogs, that's where I would take her.
We heard that your working on collaborating with Petite Noir, Can you tell us a bit about this project?
Yeah, I am also working with a Brooklyn based producer as well.  Petite Noir has great electronic hooks and is very guitar driven. Its grungy but still identifies with my new project which has two step beats and great soul grooves.
I'd like to thank the brilliant James King for taking the time to answer Salacious Sounds Questions. This young up and comer has been hard at work and been bringing some great tracks to the blogosphere. We anticipate the release of his latest project along side his South African contemporary Petite Noir. You can listen to The GTW's older tracks by Clicking the soundcloud link below.