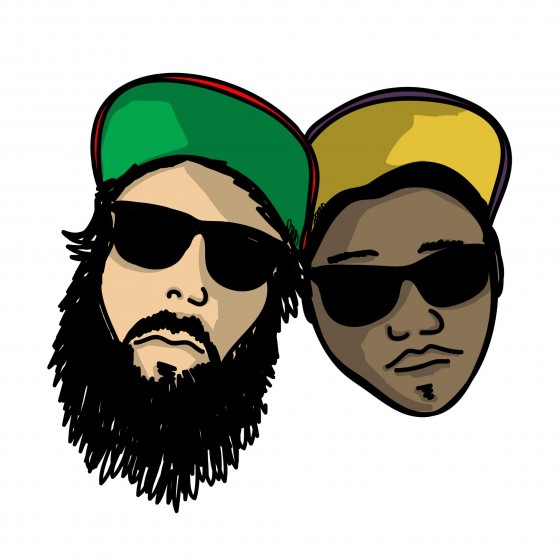 Trap is in a bit of a weird place right now. A one-two punch of a) massive hype behind it, and b) a mass of bedroom producers injecting too much 808 into just about everything has made it a struggle for me to find "quality trap" if you'll all let me call it that. Where am I going with this rant? Well LA duo gLAdiator released their Showtime EP yesterday and while opening the set on SoundCloud I had certain expectations: you know, one good track, three okay tracks, maybe one bad one. That's just what I've come to expect from trap now that those sounds that had us hooked at first have lost their shock value.
As is often the case when I make assumptions, I turned out to be very, very wrong. Showtime starts strong and only gets better as you move through the release, and I think breaks my record for 'Most Trap Listened to Before Noon'. Jello is the standout track on this release, followed closely by their collaboration with LOUDPVCK, Scaley. The music really does the talking on this release so if you haven't pressed play yet, stop reading this and figure your life out.
PS. I feel like there should be an award for trap producers that don't abuse CapsLock in their song titles. gLAdiator take this one home too.
Free Download via Clubtapes:
gLAdiator on:
SoundCloud – Facebook – Twitter
– Ziad