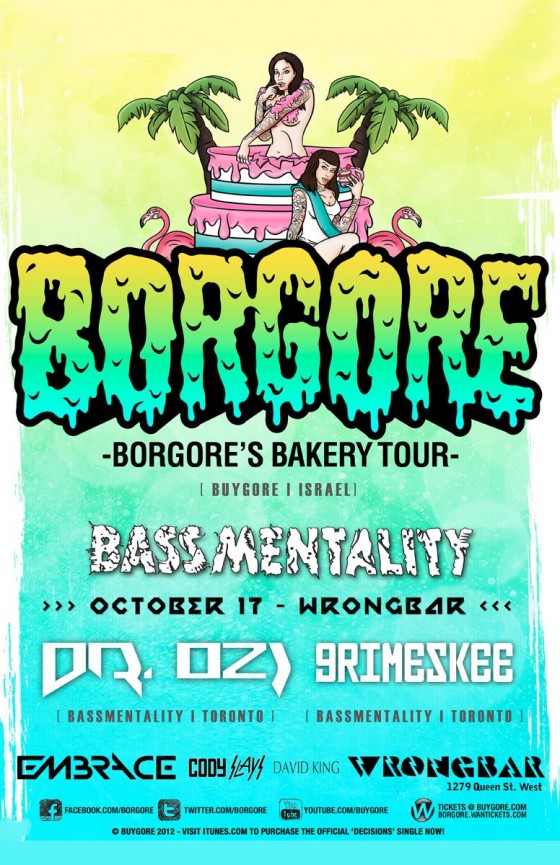 Toronto's biggest weekly bass music party is bringing back a man who needs little introduction. Borgore returns to throw down with his unique flair that is bound to get breasts and bootys poppin'. His last trip to Toronto was a wild one to say the least at the much larger Pheonix Concert Theatre. Want to win free tickets to the show? Head over to the SlaciousSound fan page and share THIS photo with your friends. The person with the most "liked" comment will win 2 free tickets to the show. Why? Because Bassmentality and SalaciousSound <3 you.
Check out this free stream of his latest release the #TurnUp EP.
The night will feature opening sets by Bassmentality residents Dr. Ozi and Grimeskee. The Dr. Ozi boys have a new release out. Check the preview below and dowload it through their fan page.