Thursday, August 30th
The clear choice for your entertainment this Thursday night is the Full Moon party. Expect a LOT of funky, uptempo, discoey grooves! I've seen every artist on this bill, and they're all incredible performers. Produced by Matte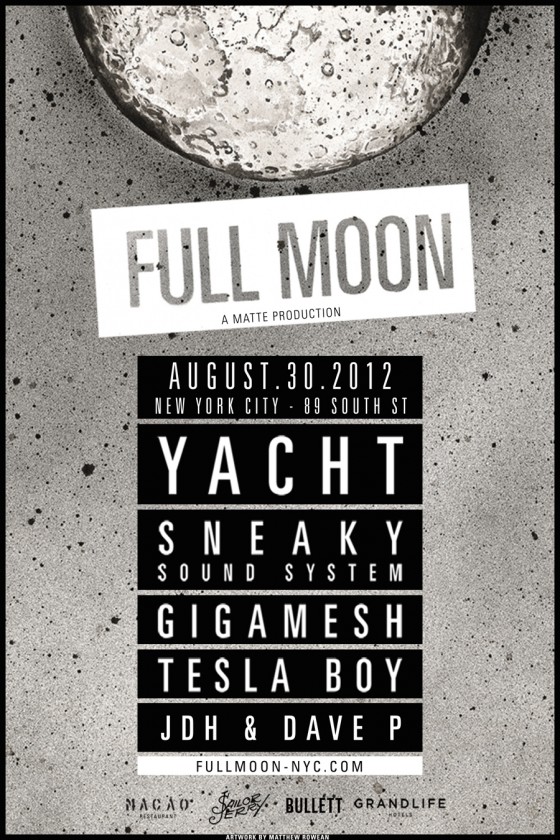 YACHT
Sneaky Soundsystem
Gigamesh
JDH, Tesla Boy, Dave P (Chromeo)
LOCATION: 89 South Street
Tickets
Friday, August 31st
Basshead? You know where to go then. If you're bass-curious, look no further than Toronto's finest and Toronto's renowned Infiltrata, alongside some sick UK bass support.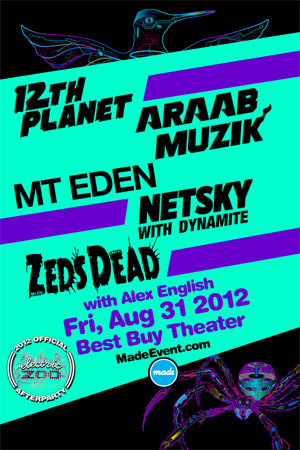 Zeds Dead
12th Planet
Netsky with Dynamite
Mt Eden
+ more TB
LOCATION: Best Buy Theatre NYC
Advance tickets $35 while supplies last. Also available: VIP tickets.
Also worth checking out Friday, is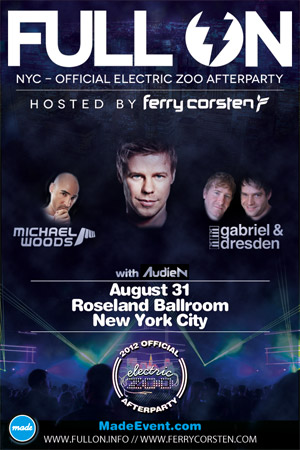 Ferry Corsten
Michael Woods
Gabriel & Dresden
+ more
LOCATION: Roseland Ballroom NYC
Tickets. Also available: VIP mezzanine and premium seating.
and don't forget…
Gramatik + Kid Koala at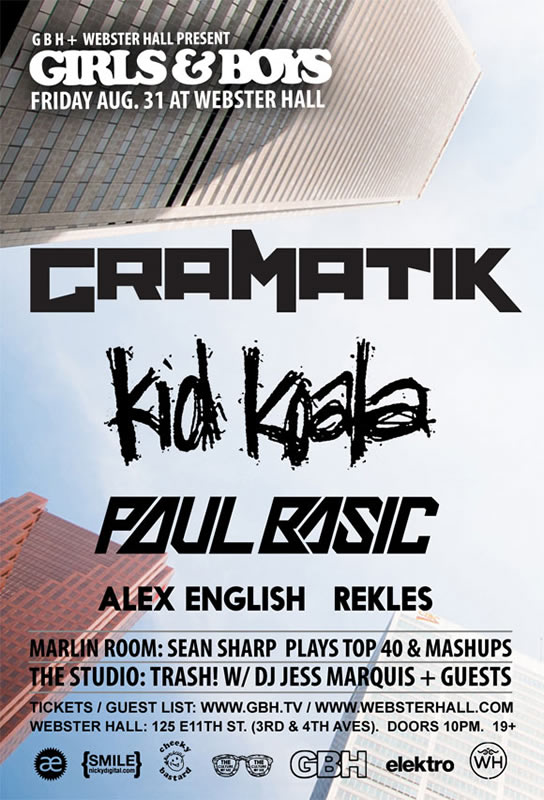 Gramatik (Pretty Lights Music)
Kid Koala
LOCATION: Webster Hall
Tickets
Saturday, September 1st
Hands down, the lineup I am most excited about all weekend. Baauer may be the headliner, but everyone else on this bill has earned their place. Om Unit just came off a huge show in Toronto, Sliink, a Body High mainstay, wowed me during SXSW, and Aquarian is just beginning to launch his long-incubated artist project with a big release on UNO NYC, which puts him in company with Jacques Greene, CFCF, and several other amazing bass and techno artists who are doing much to push the boundaries of EDM right now.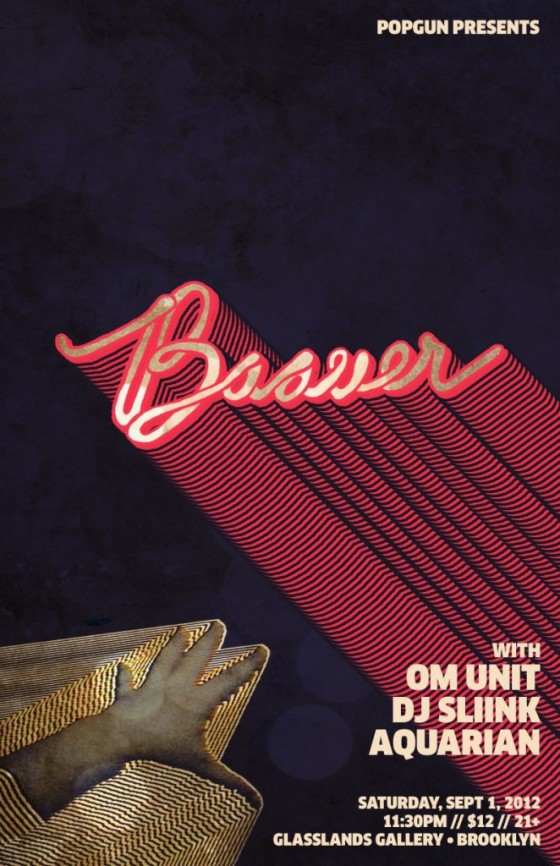 Baauer
with Om Unit, DJ Sliink, Aquarian
Doors: 11:30 pm / Show: 11:30 pm
LOCATION: Glasslands Gallery, Brooklyn
Tickets
Also worth checking out Saturday is,
Markus Schulz
KhoMha
Advance tickets $45 while supplies last. Also available: VIP tickets.
Sunday, September 2nd
You can only really find lineups as stacked up as this one at times like this, in a city like NYC. Quality curation – this is a surefire lineup, and being the last day of EZoo you can bet it's going to be rammed. Treasure Fingers may be billed last, but if you're asking me, he's the most exciting performer on this bill (so make sure to get there early for him!)
Hardwell
Zedd
Bart B More
Treasure Fingers
LOCATION: Roseland Ballroom NYC
Tickets, VIP Mezzanine Seating ($200), and VIP Premium Seating ($275)
or if you're more techno-inclined, check out:
Cocoon Heroes, featuring:
ONUR ÖZER
GUILLAUME & THE COUTU DUMONTS (Live)
PREMIESKU (Live) – Livio & Roby + George
TAIMUR & FAHAD
Tickets are available on resident advisor for this showcase