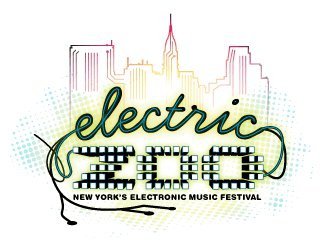 So the set times for Electric Zoo were released just a couple days ago, and I'm happy to say that I didn't have to make too many hard decisions – by and large, my top priority artists (read: ones I haven't seen before) don't have overlap with each other. Yay! If you guys want to check out my 'sched' go here. You can also make your own by following this link, and if you go to that address on your phone it'll set you up with the mobile version!
Electric Zoo VIP Giveaway
Electric Zoo is offering an exclusive Fan Faves Give-Away on Facebook. Tell them your favorite track by an Electric Zoo artist for a chance to win a complete Electric Zoo experience, including: 3 day VIP passes, Space Invader WESC Headphones by Joachim Garraud, EZ 2011 T-shirt, EZ artist CD prize pack, plus backstage meet & greet with your fave artist. Enter now!
3 Day Passes and Single Day Passes are available now at www.ElectricZooFestival.com. Prices go up Wednesday, August 24 at midnight.
For those in the New York City area who would like to purchase General Admission 3 Day Passes (no transportation included) in person, a limited number have been released and are now available at the following wonderful music outlets:
Rebel Rebel, 319 Bleecker St NYC 212-989-0770
Other Music, 15 E 4th St NYC 212-477-8150
Halcyon, 57 Pearl St, Brooklyn 718-260-9299
Official Electric Zoo After-Parties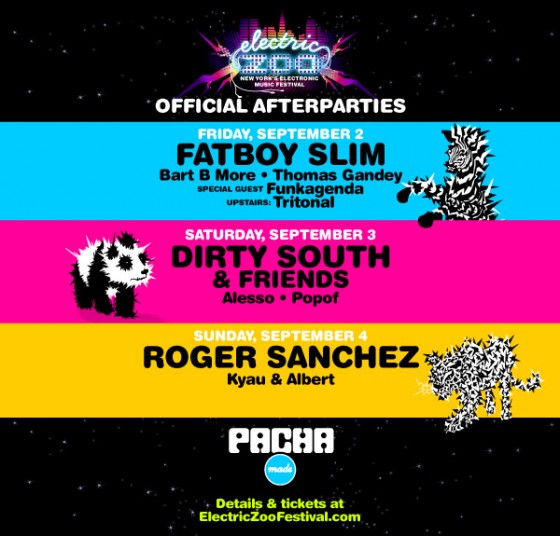 FRIDAY, SEPTEMBER 2
FATBOY SLIM, Bart B More, Thomas Gandey and special guest Funkagenda. Upstairs: Tritonal
$25 advance tickets available while supplies last.
SATURDAY, SEPTEMBER 3
DIRTY SOUTH & FRIENDS, Alesso, Popof
$30 advance tickets available while supplies last.
SUNDAY, SEPTEMBER 4
ROGER SANCHEZ, Kyau & Albert
$25 advance tickets available while supplies last.