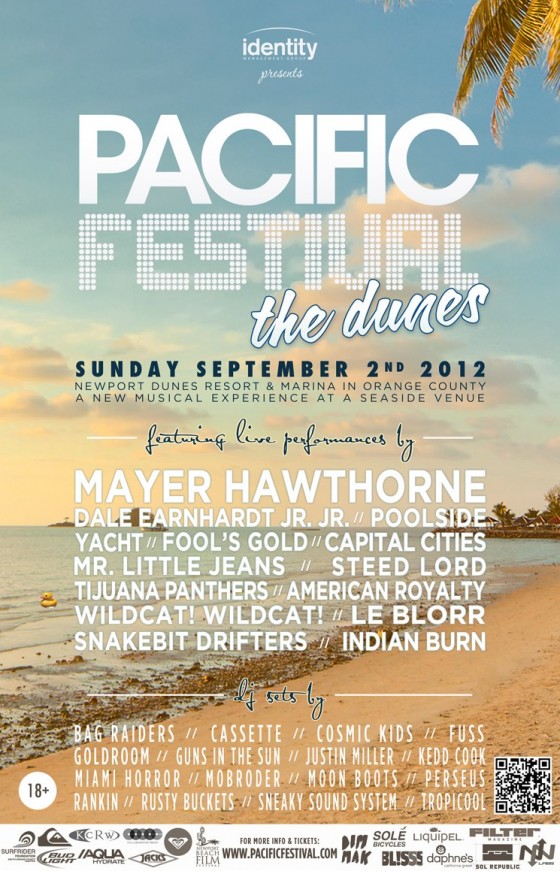 South Cal. Residents: Collaborative Media and Identity Management are putting on their annual Pacific Festival this Sunday, September 2nd. This year it's being held at The Dunes in Newport and what I love so much about this event is how much it stands out from all the EDC clones that have been popping up across the United States. Their Facebook page is friendly, graphics are mellow and unique, and you can tell from one glance at the line-up that the focus is on creating a consistent atmosphere rather than choosing the DJs who play the biggest bangers.
Want to win tickets? All you have to do is comment on this photo on Facebook and tell us who you're most excited to see. Winner announced 11am Saturday, September 1st.
Want to avoid the risk and buy tickets? Head over to the Pacific Festival website.
– Ziad