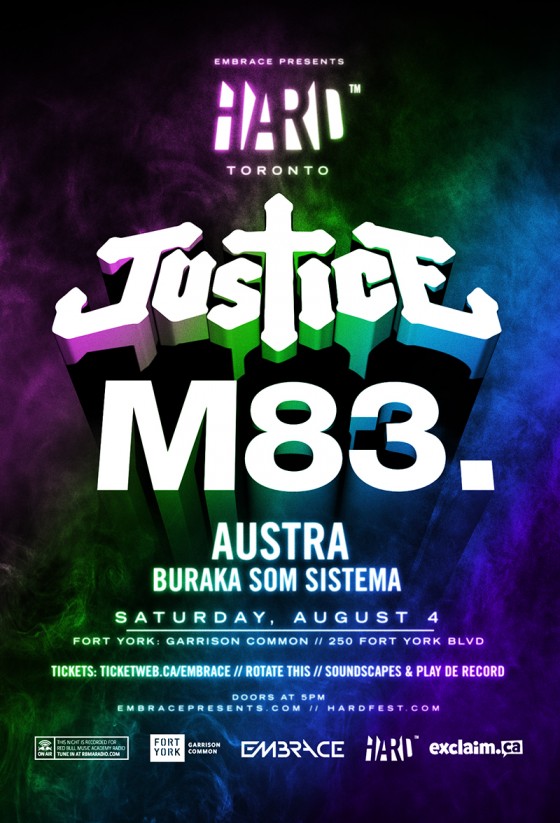 Buy tickets here.
Official Facebook event.
In just a few short months, four of the most interesting electronic-indie crossover acts of the moment will descend on the Fort York Garrison Common to play one of the biggest concerts of the summer.
The concert is all-ages ($49) + VIP ($69) licensed areas, and is without a doubt one of the events I'm anticipating most this summer. While I'm interested to see Justice and M83 again, with new work to perform, Austra and Buraka Som Sistema are the main attraction for me.