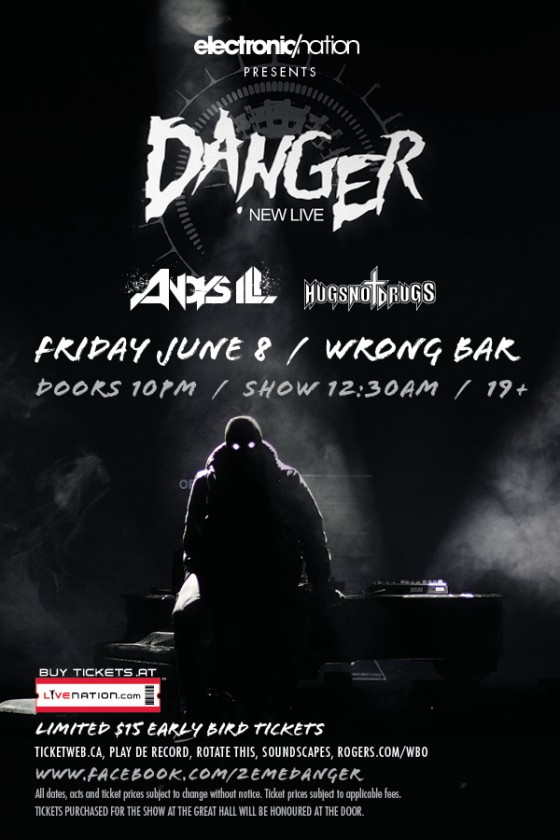 This Friday Wrongbar, Toronto, will be taken over by the 80's inspired video game electrohouse stylings of elusive French artist Danger. This show is one of the last in a short but sweet North American tour.
Danger is a strange sort of artist; another in a long line of masked musicians, from whom it's hard to know what to expect out of a live performance. As his persona is quite design-driven (Danger himself is a persona created by the artist, and the so-called 'antagonist' of his first few EPs) it's hard to say what exactly we'll be seeing at Wrongbar on Friday night, but it's safe to say that it'll definitely be dynamic.
For an electronic artist he's pretty hard to pin down on the internet, so here's a selection of tracks to get an idea of his sound. If I had to use one phrase to describe it? Bladerunner dance-off.
Joining him on the the lineup as support are Andy's Ill and Hugs not Drugs, both quality acts that will no doubt only add to the night.