I had a listen to Mimi Page's music several weeks ago, and immediately agreed to become a part of the judges panel for a remix competition that Miso Media, SOL REPUBLIC, and DJ WOOOOO are sponsoring. Mimi has a fantastic vocal range, crooning beautifully to create ambiance and projects vocal rises to impressive heights.
In no uncertain terms, I was an immediate believer in this outstanding LA-based vocalist, and am very much looking forward to some new interpretations of her voicing.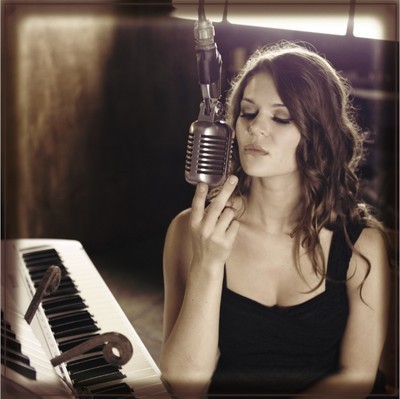 The judging will be overseen by a panel of bloggers which includes myself, and folks from White Raver Rafting, The Kollection, EDM Sauce, FratMusic.com, BeatMassacre, digi10ve, and SoSimpull.
Contestants are encouraged to submit remixes of any genre, and I imagine that people will do just that, flipping these vocals in some interesting ways!
So first off, here are the songs on offer. You can find the stems here.
Black Valentine
Jigsaw
The Starving Artist
Colorblind
This Fire
Full Contest Details
Submission deadline: June 15th, 11:59pm
Submit any questions to: elle@DJWOOOOO.com
Submit tracks to this Soundcloud profile
Stems available here
And of course, the prizes:
SOL REPUBLIC Tracks HD headphones
SOL REPUBLIC Amps HD headphones
A Numark iM9 4-Channel DJ Mixer
A $100 gift card to Amazon
$40 worth of loops/sample packages from LoopMasters.com (artists choice)