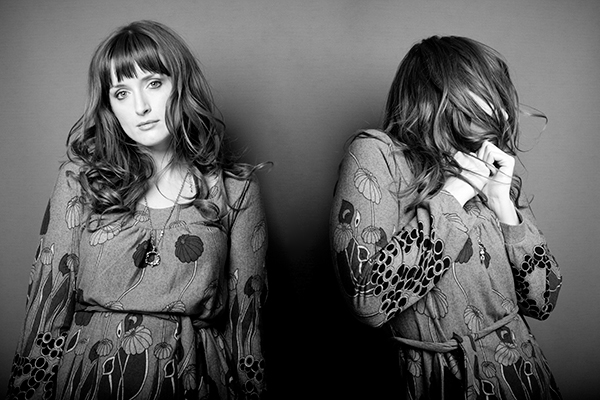 Emma-Lee is an artist from Toronto. Last year she self-released Never Just a Dream receiving tons of critical praise from numerous Canadian media outlets. This year, the album has been released through Bumstead Productions, with distribution by Universal Music. Her manager approached us about the idea of doing a remix competition for the singer songwriter and it was very exciting for us to put this one together. We had a chance to ask Emma-Lee a couple of questions and here is what she had to say. (Competition details are at the bottom of the page)
SS – How do you feel Toronto's music scene is unique from other places? Do you think it is healthy? What do you love about it? What do you hate?
EL – I think the Toronto music scene is fantastic. I haven't experienced too many other places that compare in terms of what we're doing here creatively. I think the area that needs work here is getting more of the community involved in paying attention to what's going on. Perhaps it's that we have so much going on and so much competition that it's a slightly over-saturated market for an aspiring musician. Too many venues and not an involved enough audience. I've been to so many poorly attended shows that have blown my mind. Somehow we have to make "going out to see live music" something on the agenda for everyone, make it something that takes priority over going to the movies or staying in and watching TV. I think overall we take our music scene for granted and most cities would die to have 1/10th of the entertainment we have here.
SS – How do you feel the music industry is evolving to meet its evolving market place? How do you think you it benefits/harms you?
EL – There have been just as many positive changes in the music industry as there are negative ones so it's hard to say. I love the idea that anyone can record and release music these days with very little money. The concept that your average person can in a small way live their dream, create music and put it out there to the world is in itself pretty cool. But at the same time, the market has become so full of people doing this very thing that it makes it increasingly more difficult for genuine talent to break through. I sort of feel like maybe back in the day "only the strong survived" and these days you don't need all that much time and commitment to make some demos and throw up a myspace page. I guess I'm on the fence with my general feeling towards the current state of the music industry – but I do know I'm happy to be a part of it regardless. At the end of the day I'm able to do what I love, so I can't complain!
SS – How did it feel when this album, which you released yourself, garnered such positive press from various media outlets?
EL – It was really rewarding to have critics like and understand my album. I'm really proud of it because it came from a really honest place, I can only assume that's why people have connected with it. It was also really satisfying and encouraging to know that you really can do a lot on your own. Don't wait for help, just make it happen. I released the album under the assumption that no one was ever going to help me and that I only had myself to answer to. This forced me to take responsibility for getting my music out there, no matter how much work it was – and it was worth the gamble!
SS – How have you evolved as an artist since the original recording of the album?
EL – I've definitely lived with the songs a lot more in terms of performance, where I really feel songs develop most. Through this experience I hope that the next time I record an album I have the chance to perform the songs live a lot more before taking them to the studio. You can learn so much about what works and what doesn't by listening to your audience and guaging their reaction.
SS – You decided to re-release the album this year in 2009 though Bumstead records. How do you hope to be received by a larger audience?
EL – By touring my ass off and hopefully leaving an impression one person at a time!
SS – In 20 years what are people saying about Emma-Lee?
EL – Hopefully that I stuck to my vision, followed my instincts and never compromised my integrity. And maybe also "Damn she looks great for her age!" hahaha
Competition Details
-Email remixcompetition@salacioussound.com in order to get the project's stems
– Submissions are due Monday August 10th at 11:55pm. The titles should read Emma-Lee – Until We Meet Again (**Remixer**'s SalaciousSound Remix)
– Tracks will be posted and discussed on Salacious Sound
– The winning track will be chosen by Emma Lee, her management, and the Label Bumstead records
– The winning producer will paid $300 for the remix and it will be released with online distribution through Universal Records.
Check out the original track on her MySpace