What was the designated party time last night in Chicago?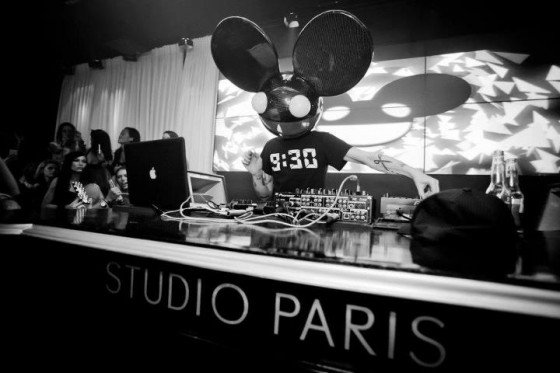 Well, if you were at Studio Paris, Joel Zimmerman would say '9:30'. He performed an up close and personal, two and half hours long set, for a small but frenzied crowd.
With fewer than 400 people in an intimate setting, Deadmau5 took to the main stage with only a MacBook Pro, a pioneer mixer, effects unit, and a crowd within arms reach. The mix of close proximity and no LED cube to hide behind gave the party-goers a peek at the wizard behind the curtain, though still no one could figure out how he was making everyone's heads vibrate in such a manner.
The set kicked off hard, with no iconic Mau5head in sight – just an explosion of signature fat drum and squashy bass sounds that sent the crowd wild. About a third of the way through, as if flown in from above, an all black Mau5 helmet was lowered from the retractable ceiling for Joel Zimmerman to give the partygoers what they came to love, a Deadmau5.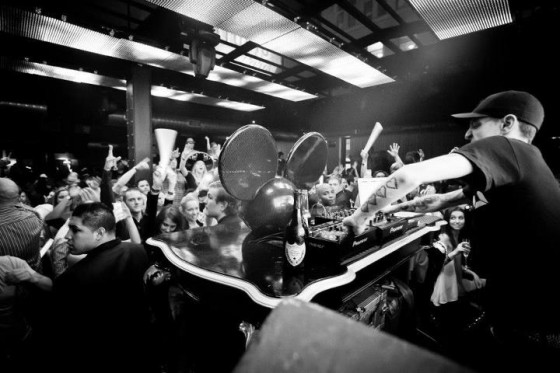 The entire set was a mixture of previous banner hits like, Some Chords, Ghosts N Stuff, Sofi Needs a Ladder, Cthulu Sleeps, Raise Your Weapon, Sometimes Things Get Whatever, Brazil, Complications, remixes with Tiny Dancer, Rage Against the Machine, and Daft Punk, and some of his new work, including the newly released The Veldt. (played twice). The whole night came to an end with an epic build up of I Remember.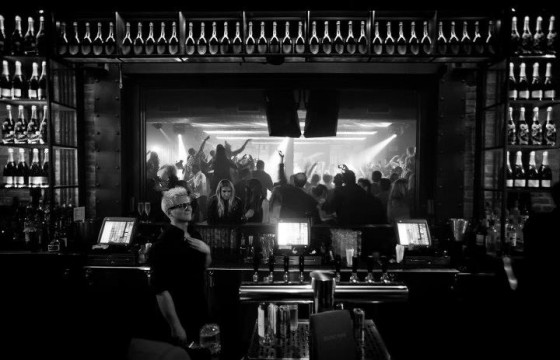 One of the most ironic things of the night was not the fact we were all in a small nightclub with a retractable roof watching one of dance music's biggest stars, but the fact that several of the patrons were there the previous night doing the same thing with Tiesto.
But that's another story.