Every week we put our trust in a DJ to curate a selection of songs that you absolutely need to hear. This week: an hour-long set of progressive house put together by Toronto producer Chris Ramos, with several of his own bootlegs and edits. This one is sure to get hands in the air.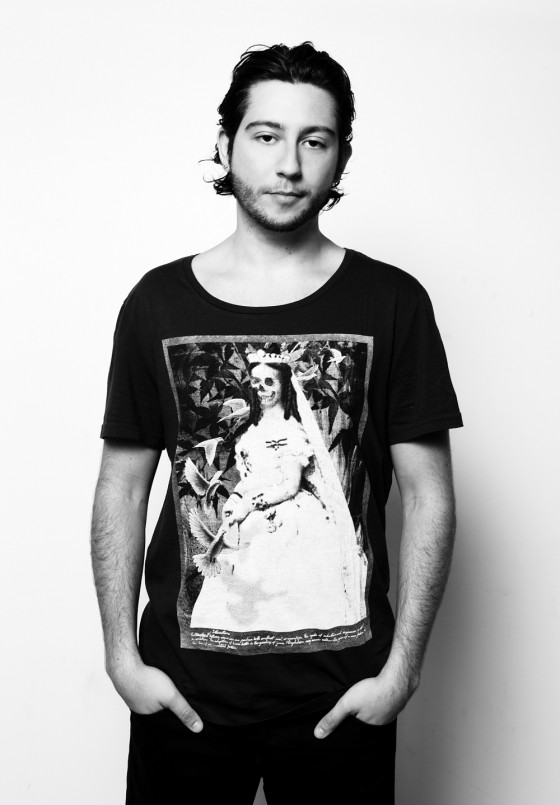 So for this week's Mixcast I've managed to coerce local Chris Ramos in to putting together an hour-long feature of the music he's been busy producing, and the music he has been playing out (and I expect we'll be hearing some of these tunes when we play together tonight at The Hoxton!)
Chris' story is one which is becoming more and more typical for the cream which has been rising to the top of the electronic music scene – a classically trained pianist since a young age, found recording when he was 16, and now has the support of the fantastic local scene in Toronto that will allow him to push his original and remix production game forward.
I couldn't be more excited; his bootleg work displays both a strong musicality, and an attention to detail. And if I'm being honest, in our industry it is absolutely about the attention to detail. Porter Robinson, who Chris has played with, said himself "it's more about attending to small details that no one else may notice than it is about being really talented."
What happens when you find both in one artist is something special though, and so I'm excited to see this artist's career develop because it's clear to me that Chris embodies both.
Chris Ramos official site
Tracklist:
1. Dirty South, Arty, Skrillex, Kaskade vs. Adam K & Dvas – Scary Monsters Walking Alone vs. Questions (Laurent Becca Re-Make)(Chris Ramos Intro Edit)
2. Dvas – Questions (Adam K Remix)
3. Deniz Koyu vs Fatboy Slim – Hertz Ya Mama (MAKJ & POLITIK Bootleg)
4. Swanky Tunes & Hard Rock Sofa vs Eric Prydz vs. Daft Punk – Harder Phantom Pjanoo (Chris Ramos Mashup vs. Nicko Vibe Bootleg)
5. Morgan Page, Sultan & Ned Shepard and BT vs. John Dahlback, Tommy Trash & Mord Fustang – Last Ride In The Air (Extravagant Bootleg)(Chris Ramos Edit)
6. Gabrielle Aplin – Home (Chris Ramos Remix)
7. Martin Solveig, Madeon, A-Trak – The Night Out (Chris Ramos Edit)
8. Labrinth ft. Tinie Tempah & Benny Benassi vs. Rihanna – Where Has The Earthquake Been (Chris Ramos Mashup)
9. Daniel Carelli – Takeover
10. Felguk vs. Autoerotique- Jack Up The Volume(DBL's p.HI Masher)
11. Nari & Milani – Kendo
12. Porter Robinson – Language
13. Tiesto & Mark Knight feat. Dino – Beautiful World (Gina Star Remix)
14. Glad You Came 2Night (Fero Vs. Dzeko & Torres Edit)
15. Mark Mendes, Paris & Simo – Aura (Original Mix)
16. Disfunktion – Galette (Incognet Remix)