Every week we put our trust in a DJ to curate a selection of songs that you absolutely need to hear. This week: 26 minutes of fast-paced, heavy, bouncy dance grooves from New York label boss and heavy bass champion of the world Drop the Lime.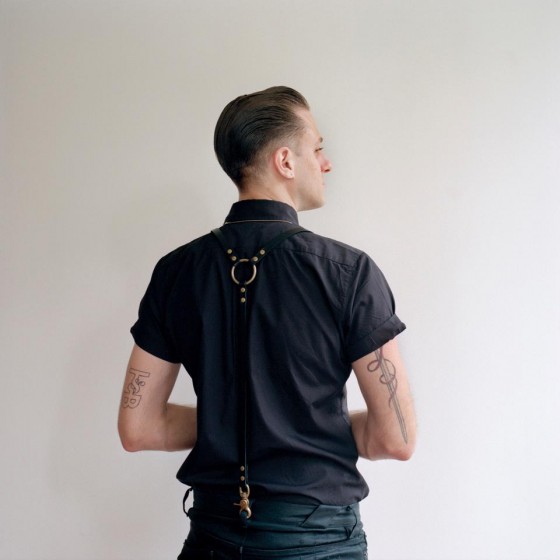 This week's Mixcast features a minimix put together by Luca Venezia for RAUW, featuring some exciting tracks upcoming on Trouble & Bass in 2012. Zombies For Money and Party Crashers have their tracks featured, 'Boom! Boom!' and 'Brooklyn VIP' respectively. Also featured is Drop the Lime's upcoming remix of AC Slater's 'Sidewinder', and a couple special remixes of Shake Baby Shake and Bandit Blues.
While I love listening to Luca's DJ sets, where he really shines as an artist is in his live sets played with the band. It gives the audience a way to connect with the music, and understand visually what's going on. It's a spectacle. Luca's vocals are incredible. And last but not least, there's something special about hearing a song you love played live – perhaps it's a feeling that this is a 'version' made just for you, completely unique, that no one will ever hear again, or maybe it's the rawness that it imbues his tunes with which is appealing.
The one thing we can be certain of is that Trouble & Bass artists are indeed living up to the war cry "Heavy Bass Champions of the World" in 2012.
Tracklist:
1. Sir Nenis – Freaks (So Called Friend Remix)
2. Housquare – Onyx feat. Modek
3. Thunderbird Juicebox – Peanut Butta 2012
4. Junkie XL feat Isis Salam – Off The Dancefloor (NT89 Remix)
5. Todd Edwards – This Generation
6. Zombies For Money – Boom! Boom!
7. Feadz & Kito – Oh Yeah
8. D1 – Whiskey & Coke
9. Drop The Lime – Shake Baby Shake (Slap In The Bass remix)
10. Party Crashers – Brooklyn VIP
11. Foamo – Sherlock
12. Rustie – City Star
13. AC Slater – Sidewinder (Drop The Lime remix)
14. Drop The Lime – Bandit Blues (Night Version)
15. Vato Gonzalez & Diplo – Rasclat Riddim