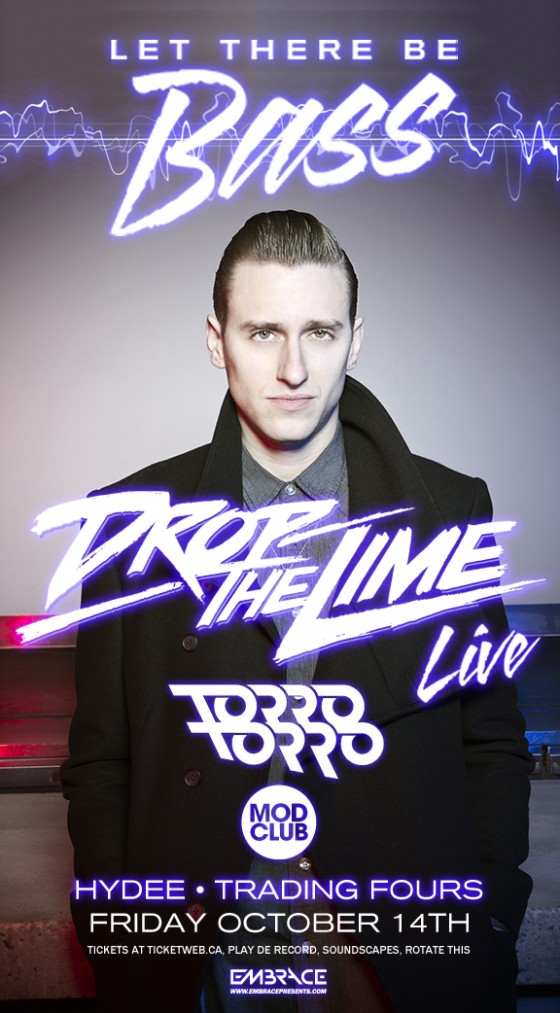 Drop the Lime and Torro Torro are teaming up this Friday with Embrace to rock the Mod Club in Toronto.
The last time Drop the Lime was in town at The Phoenix Torro Torro opened as well. It was a winning combination then, and I expect it will be even better this time around. For starters, both acts have several new productions to spice up their sets. What's more, Moombahton has come a long way in just the few months since that night, so I'm excited to see what Torro Torro throws down in their set!
Further event details and tickets can be had through the facebook event here.
Surfin' Bird (Drop The Lime 'mow bow' bootleg) by Drop The Lime
Jeremy Glenn – New Life (Torro Torro Rework) *SLOWED SUMMER FREE DOWNLOAD* by TorroTorro