Every week we put our trust in a DJ to curate a selection of songs that you absolutely need to hear. This week: Toronto duo The Wheel Wells have put together a 62 minute mix titled Czehoski Nights and Morning Lights. Its aim is to capture a night out, from arriving at the bar all the way to the early morning.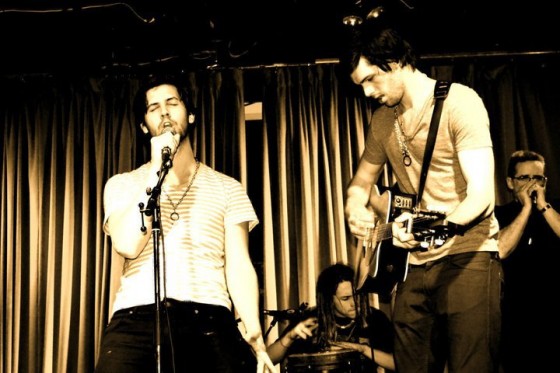 This week's edition of the Mixcast features a mix Matt Hunter and Devon Wright put together just for y'all, with through-the-night parties in mind as well as their fans at Czehoski where the pair have a Friday-night residency.
These two are just another example of the fabulous resource that Toronto is for up-and-comers. They have everything at hand, including people to learn from, gigs that they can sustain themselves off of, and a platform where, when they're ready, they'll be able to launch themselves from. By the sound of the remix work on their Soundcloud channel, some touring abroad is probably not that far off.
If you live in Toronto, check them out tonight at Wrongbar, where they'll be playing alongside Housse de Racket and four other talented acts. Best of all, we are giving away 5 pairs of tickets! No fancy gimmicks, just send me a message on twitter @SalaciousSound and I'll make sure you end up on the guest list!!
Set times
9 Breezes
10 Light fires
11 Housse de Racket
12 Nightbox
1 Grahmzilla
2-4 Wheel Wells
Now let's dive in to the mix!
[wpaudio dl="true" text="Wheel Wells – Czehoski Nights and Morning Lights PartyMix" url="http://www.salacioussongs.com/files/Wheel Wells – Czehoski Nights and Morning Lights PartyMix.mp3″]
Tracklist:
Cadillac – Blue Skies (Ray Mang Remix) [Future Classic]
Joey Negro Pres. Kola Kube – Why (Midnight Savari Tropicool Remix)
Douze – We Got The Love [Work It Baby]
Plastic Plates – Toys
Grouplove – Tongue Tied (Gigamesh Remix)
Yacht – I Walked Alone (Jacques Renault Remix) [DFA]
Oliver – Memories Of The Future [Eskimo Records]
Joe Goddard – Gabriel (Aston Shuffle Remix) [Greco-Roman / Avoca Drive]
Oliver – Dirty Talk [Kitsune]
Anthony Atcherley – Paris Baby [So French Records]
Cut Copy – Take Me Over (Flight Facilities Remix) [Modular Recordings]
Wheel Wells – Morning Light (Original Mix)
Yuksek – Off The Wall [Ultra Music]
Rhye – Open [Innovative Leisure]