Every Tuesday we publish a highly curated chart for you. This week, New York City production duo Disco Fries give us their top ten songs of the moment as they begin their residency at The Palm, Las Vegas.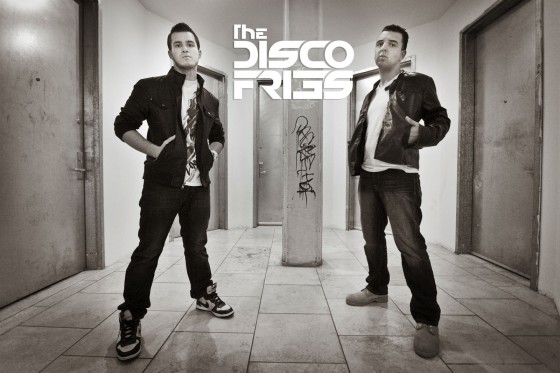 New York City's Disco Fries just collaborated with singer Niles Mason (fresh from his appearance on Louder Than Words with David Guetta and Afrojack) for their new single "Born To Fly", a funky French-flavoured bassline number with stretched strings and filtered passes topped off by Mason's soul-rock vocals. In addition, Alex Kenji tweaks the controls for the more clubby excursion while the Disco Fries own Liftoff remix gives it the electro-house treatment.
The full release is out today, Feb. 14, 2012 on Strictly Rhythm Records.
Disco Fries Official Site
DISCO FRIES SALACIOUS SOUND CHART (no particular order)
Style of Eye and Magnus the Magnus – Antidote
Disco Fries ft. Niles Mason – Born To Fly [Disco Fries Liftoff! Remix]
Jack Beats – Make The People
[wpaudio title="Jack Beats – Make the People" url="http://www.salacioussongs.com/files/Jack Beats – Make the People.mp3″ dl="true"]
Tocadisco – Bat3ria (Botnek Remix)
Sinden – Pull Up Wheel Up
RogerSeventytwo – You Take Me Higher
The Doors & Skrillex – Breakin' A Sweat [Zedd Remix]
Nicky Romero – Generation 303
Azealia Banks ft. Lazy Jay – 212 [Tommie Sunshine & Disco Fries Edit]
[wpaudio title="Azealia Banks – 212 (Tommie Sunshine and Disco Fries Edit)" url="http://www.salacioussongs.com/files/Azealia Banks – 212 (Tommie Sunshine and Disco Fries Edit).mp3″ dl="true"]
Tommie Sunshine – The Dominating Force Is Sound
Exclusive unreleased track from Sirius XM radio mix