Every Saturday we feature a DJ mix that you absolutely need to hear. This week: The FranDiscos deliver a 45-minute bass-focused moombahton set, featuring two of their own productions and several exclusives from Toronto-locals.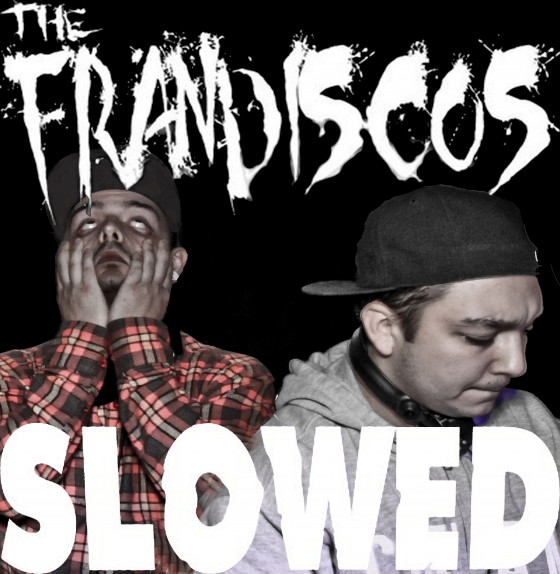 This week's installment of the Mixcast features a pair of Toronto brothers, Andrew and Jonathan, who are renowned for their versatility and expert mixing ability. The pair have a reputation in Toronto for being top-shelf bass music selectors who span genres, even within a set. That's why they're constantly tapped to play the best parties in Toronto, including a recent set at Bassmentality supporting Drop the Lime.
For more on this pair, dubbed 'one to watch' by Bassmentality, check out an in-depth interview from two weeks ago.
Tonight the FranDiscos will be playing Toronto's premier Moombahton event, S L O W E D, for the Saturday February 11, 2012 edition along with residents Torro Torro, and this installment's headliner DJ Ayres. Full event details here.
The FranDiscos on Facebook
Tracklist:
Das EFX/Ice Cube-Check Yo Self
DJ Ayres-108 Trek
Yung Humma-Lemme Smang It (edo remix)
Porter Robinson-100 in the Bitch (Baba Black Edit)
Cardopusher-Ella Es El Animal
BOYFRIEND & CKRONO-Born Slippython
Eliphino-More Than Me (The FranDiscos moombah edit)
LeDoom-One Minute Moombah
Paul David & A-Mac-O Wey
TeenWolf & Shelco Garcia-Tommy Matola
Torro Torro-Country Club (J-Trick Remix)
Hostage-Straight Raw
Drake – The Motto (The FranDiscos moombah edit)
Mendez-Feel This Shit!
Marcus Price & Carli-Bira Weed (Hartbreak & Melo Moombahton Edit)
Jon Kwest-Your Life
Crowd Control-Don't Stop
JWLS x Billy The Gent-Chick Like This
The S-Haunting Melodies (The Killabits Moombahton Remix)
D Rakkas (South Rakkas Crew)-Gangsta Revival (JWLS Remix)
Cold Blank-2012 (Telmini & Hidden Face Remix)
Bro Safari-5150
EatEmUp & Sluggo-OMFG!
Skrillex-Bangarang feat. Sirah (Original Mix)
Zeds Dead & Killabits-Bassmentality (Neon Steve Rub-A-Dub)
Nero-Must Be The Feeling (Delta Heavy Remix)
Jack Beats-Shutterbug (LeDoom Remix)
Munchi-Hope