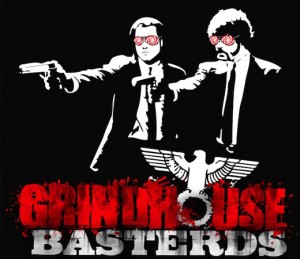 An awesome new artist has crashed on the electronic scene. Going by the name Wick-It The Instigator, the Nashville native has just come out with an album comparable to the likes of Pretty Lights (consensus.)
This ingenius ensemble of mixes features music spanning genres and samples from notable Tarantino films, two of which lend their name to the album.
Featured hip-hop artists include the emerging Yelawolf and a veteran to the game Busta Rhymes, and many more!
Pulling from his roots in hip-hop/turntable music, Wick-It has fused some music from the recent developing electronic scene. He demonstrates his mixing skill in a remix of the the Motley Crue classic "Shout at The Devil".
Wick-It The Instigator is definitely one to watch in the new year.
If you would like to download this album and anymore of his music check out his soundcloud.