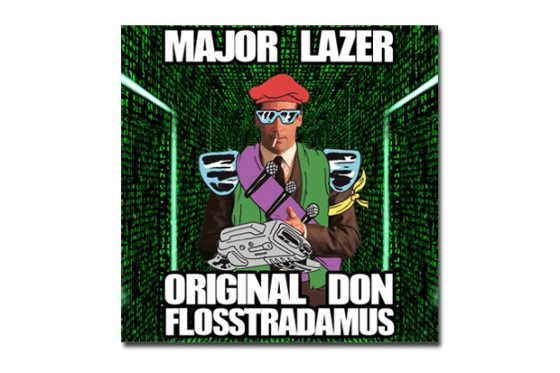 It always seemed natural to me that Major Lazer would, on account of the stylistic debt Diplo and Switch owe to reggae, eventually go hip hop. Noted Chicago dirtifiers, Flosstradamus (J2K and Autobot) are probably the perfect men to turn Original Don street.
This song, which dropped a day ago, is the kind of thing that takes a few listens to appreciate — after the spontaneous sex-inducing bass-kick at second 42 of the original, you come into the Flossy-D remix expecting more of the same. Instead of an excuse to throw a deuce, though, you're treated to a smooth hip-hop break, and you're asked "Damn, son, where'd you find this?"
The new elements added by the Chicago duo, the broken bass and the snare, make the song more at home in a hip-hop club, a place where you groove, you don't rage. And that's what this song does — it grooves.
It grooves all the way to the fucking bank.
Give it three listens and tell me I'm wrong.