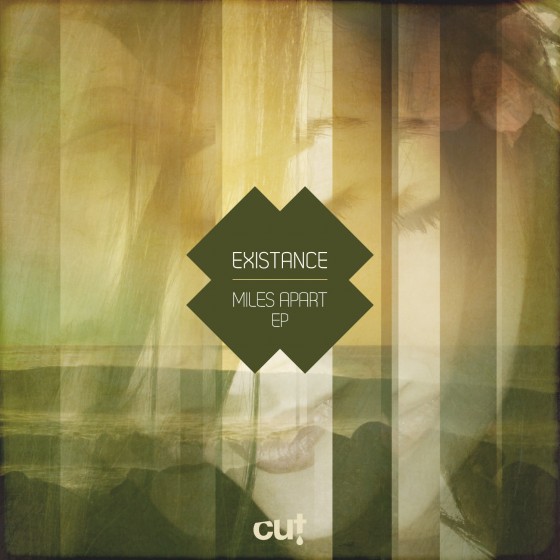 It's only been one year since the birth of Edinburgh, UK-based netlabel Cut Records but their ninth release and first of 2012 is a rightful indication of Cut's maturity. Founded by DJ/Producer/Designer DFRNT in January 2011, Cut plays host to an assemblage of upstart UK producers. Suave, chilled-out dub-techno with elements of UK garage is the predominant style found on the majority of Cut's releases.
As I said above, Existance's 'Miles Apart EP' is a strong indicator of how far Cut has progressed in the past year. 'Miles Apart' is one of Cut's strongest releases thus far and the 3 tracks play like a cumulative statement of Cut's catalogue. Leadoff track "Miles Apart (Concepts)" is a gorgeous melange of deep-dubstep-influenced rhythms and downtempo ambience. "Uninhabited" and "Pelennor Fields" are rife with piano flourishes, reverberating synths, and breakbeat rhythms that owe more to Garage than Dubstep.
Aside from their fantastic music, something truly mature and admirable about Cut is their mission statement:
    "Cut is a netlabel providing free music with an emphasis on quality. Our aim is to                                                                                
show you that free music can be as valued and highly regarded as any other." (via Bandcamp)
On the heels of the SOPA/PIPA shenanigans, this goal seems especially profound.
The Miles Apart EP is available as a 'pay-what-you-want' download on Cut's Bandcamp:
Visit www.cutmusic.org for more brilliant Cut releases