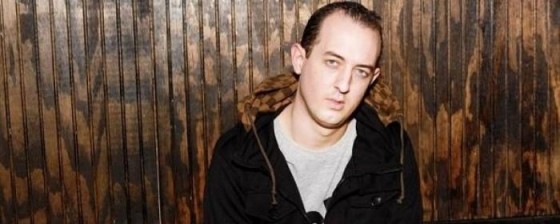 The Ministry of Sound. I've been told by London clubbing veterans that the club's glory days are behind it, that 'it was cool in the 90s but it's kinda lame now" bla bla bla. So I had held off going until a DJ graced the line up from which I just couldn't say away. Wolfgang Gartner (#winning).
For those of you unfamiliar with the MoS, here's a brief description. In 1991, a DJ called Justin Berkmann wanted to bring the exploding house music sounds of New York, Chicago, and Detroit to London. He found an unused bus garage in Elephant and Castle in grungy south London and started the project stating he wanted to create a club with "100% sound system first, lights second, and design third" – the exact opposite of how other clubs had been built until then. Opening sets included huge American acts like the C+C Music Factory and Roger Sanchez rocking beats through a 150 decibel sound system (note: long term exposure to any level louder than 90dB is enough to cause permanent hearing damage). And with modern upgrades, let me tell you this system BANGS.
I wasted no time in buying a ticket, and showed up about 15 minutes before WG was set to go on, only to be greeted by what was easily a 400 person line up around the block; rookie mistake. Fortunately the ticket line was shorter, but it still took an hour to get in through a both a ticket and metal detector line. Once inside, I was greeted by signs stating "Warning: Excessive Sound Levels", and I'm thinking "Yesssss".
WG was already rocking the room called "The Baby Box" – a space of about 6000 square feet, and ceiling only as high as maybe 20ft. Lights were stellar, but what hits you is the sound. Each corner of this room had floor to ceiling speakers, with sub woofers about 5 feet high, and 10 feet wide – and if you're wondering if I stuck my head in to see what the bass feels like – the answer is a resounding yes. Unreal.
WG killed it. With so much experience behind him, he is able to smash out old favorites like Stardust's Music Sounds Better with You and Bassment Jaxx's Where's Your Head At? and integrate them seamlessly into his new megahits like Animal Rights (co-produced with Deadmau5) and Illmerica – a track for which he recently released an original video. Check out his BBC Essential Mix to hear a solid two hours of how he weaves in and out of classic dance anthems mixed with modern melt-your-face electro basslines and new age bangers.
The best part is that as amazing as a producer WG is – the man is a born DJ who began to spin on tape decks with pitch controls at age 13. So the curve balls he throw at you are huge!
Favourite moment of the night: dual smoke machine CANNONS with barrels a foot wide suspended from the ceiling in front of the DJ booth firing out ridiculously pressurized dry ice onto the crowd while WG dropped Wolfgangs 5th Symphony layered with a Beastie Boys Intergalactic acapella
MoS still gots it.