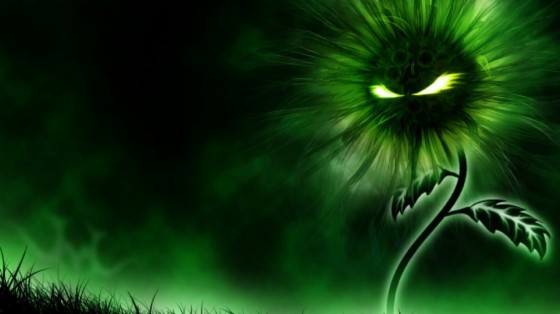 Lately I've had a few comments from people who feel like different sub-genres of dubstep are under-represented on Salacious Sound. I think that's probably true – I tend to focus on more unconventional stuff (for dubstep, that is) which is more accessible. The dubstep I like has tight production, plenty of empty space, strong percussion, probably vocals, and not necessarily wobble.
Anyway, Reign's latest dubstep mix, his Darkstep Warrior 400 subs Guest Mix, is not the typical stuff I share on Salacious, and I think it will make the critics extremely happy. It's hard, heavy, very well mixed, and curates an interesting and coherent list of tracks by great up and coming artists. It's not too long either – only 12 minutes – but it packs in a lot of goodness.
But don't take my word for it. Give a listen, and let me know what you think – this isn't exactly my typical dubstep post!
Reign on Soundcloud
[audio:Reign – Darkstep Warrior 400sub Guest Mix.mp3]
Tracklist:
1. King Astma & Reign – The Attack
2. SKisM – Power
3. Downlink & Depone – Antimatter
4. Excision & Datsik – Mechano (Culprate VIP)
5. Envy – Normal (SKisM remix)
6. Trolly Snatcha – We Rock The Forest
7. Reign – Money