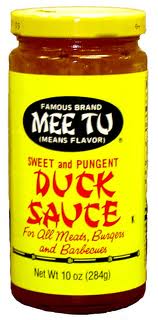 When Armand Van Helden & A-Trak get together in the studio you know something pretty special is going to happen, and their recent track Barbara Streisand is no exception. It's release is something of lore in fact, whereby it was remixed by Toronto DJ / Producer O-God before it had even been released – he actually recreated the track by listening to a low quality bootleg.
Now Bombstrikes Records' Pimpsoul and Goodgroove Records' DJP have got together in the studio, giving the track a rework treatment. This incarnation has been brought into midtempo funkified territory, with added vocal cuts and killer drops, primed and destined to sauce up any dancefloor full of sitting ducks.
Pimpsoul on Soundcloud
DJP on Soundcloud
[audio:Duck Sauce – Barbara Streisand (Pimpsoul and DJP Remix).mp3]
Don't forget to check the video remix, which they also included with the track!