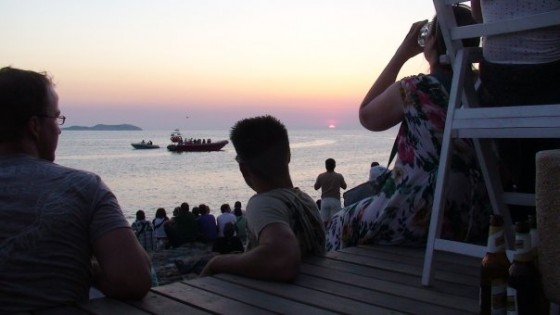 I spent all of last week kicking back on the patio and floating on the boat, and switched gears in the music I was listening to for about a week. I found myself listening to a lot of piano grooves, and house with soulful vocals a la India, whom I am a huge fan of. The first is a pick by Joey Negro, one of the kings of disco house, for his May top ten list on Beatport. It's all of the above – climbing soulful lyrics, a solid gold disco groove, laden with piano and guitar riffs.
AC Soul Symphony feat. Ricci Benson – Still in Love (Joey Negro Love Symphony Mix) by salacioussound
The next is a track I picked up off a Riva Starr mix called Defected in the House Miami '10. It has the vocalist, India, whom I mentioned is one of my favourites. It's got a very chilled out Mediterranean sound that you'd expect to hear on a patio in Italy overlooking a bay at sunset, or in a vineyard in Spain – dueling 6 string guitars and Spanish style percussion.
River Ocean – Love and Happiness (Yemaya y Ochon) (feat. India – Michel Cleis Floreo Remix) by salacioussound
The last one is another disco groove that, for whatever reason, reminds me of Love Is the Message. Its climbing female vocals and gospel backing vocals with its simple piano groove had me bobbing my head and dancing in my seat as I sipped my late afternoon cocktail.
Mosquito Steve Mac Steve Smith – Lovin You More feat. Steve Smith by salacioussound